By Amelia Tarallo
Hometown Weekly Staff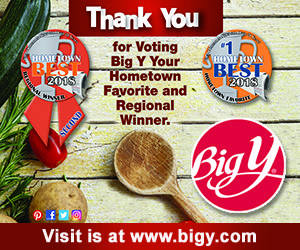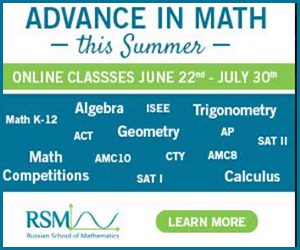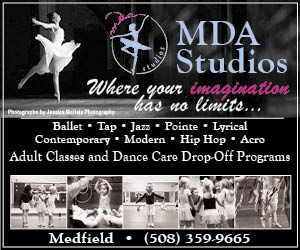 On May 25, George Floyd was killed while being arrested by police for paying for cigarettes with a counterfeit $20 bill in Minneapolis, Minnesota. In the last week, communities in all 50 states have come together to protest racism and police brutality that resulted in the murder of George Floyd and many before him. Medfield was one the communities whose residents took it upon themselves to make it clear that there needs to be change, and that what happened to Floyd should never happen again. 
On June 2, Police Chief Michelle Guerette released a statement on Floyd's murder. "Simply, we must demand change in our profession and earn the trust of the people we serve," she wrote. When asked about her reaction to the news of Floyd's death, Chief Guerette elaborated on these sentiments. "There were so many things that went wrong in that instance and regardless of people's sentiment on race. I look at it from a purely law enforcement perspective. The tactics [the officer] deployed are inconsistent with training, and it lacked judgement on his part. But it demonstrated such a callous disregard for human life," said Chief Guerette. "It was appalling to watch as a law enforcement officer."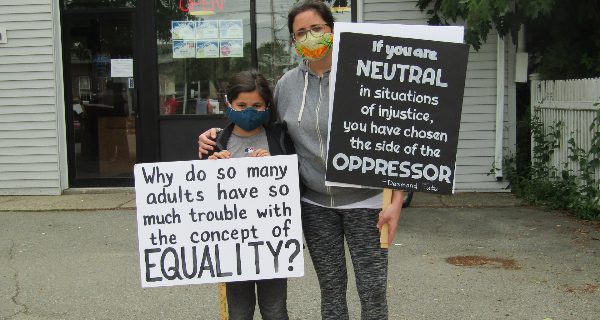 Kathy McDonald from Medfield's Youth Outreach, who helped organize and promote the town's vigil on Sunday, wasn't shocked to see Medfield residents wanting to express their support for change. "Medfield is a responsive community, and what we just witnessed last weekend was the community coming together in huge numbers to support the seniors and to show their love and respect and support for the senior class who have not been able to engage in their traditional year end activities," explained McDonald. "Over these past several days, I'm not surprised to see Medfield residents and community members coming forth again asking the question: 'What can we do? How can we help? What can we do to change things and make things better?'
On Sunday, June 7, starting at 3:00, residents of Medfield lined the streets, collecting on the normally empty lawn of Bank of America, outside Starbucks, and lining up alongside North Street. It's a rare sight, typically reserved for holiday parades or Medfield Day. Almost everyone seemed to have a sign in their hands. Many stated "Black Lives Matter," while others noted the steps "Listen, learn, amplify, act," as a way to address racial injustice. Other signs pointed out the other victims of racial violence, including Breonna Taylor, Tony McDade, and Ahmaud Arbery. Some even contained easily readable statistics about racial violence in the United States.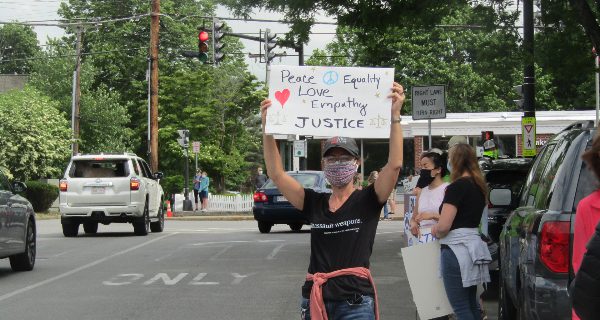 At 4:00, attendees of the vigil marched to the Dale Street School, chanting "Black Lives Matter." Once there, attendees still lined up, stretched from the school all the way back to the town post office. Bells from the Unitarian Church rang out, signaling for protestors to take a knee for 8 minutes and 46 seconds - the time that Officer Chauvin had pressed his knee on George Floyd's neck. Amidst the silence, someone called out, "I can't breathe, I can't breathe," the same words George Floyd had said before he was killed.
Change is already happening around the country in response to protests like the one held in Medfield. Even the smallest of communities are making changes and taking a stand. It's important to remember that even small actions, like a vigil in a suburban town, can help make a difference.