Both boys coach Stephen Harte and the girls' cross country team cheer for a runner as he finishes the race.
By James Kinneen
Hometown Weekly Reporter
Both the Dover-Sherborn boys and girls' cross country teams moved to 2-0 last Wednesday evening at Millis, with a pair of wins over the Mohawks. But while they were both able to come away with victories, the teams are facing unique struggles and dealing with them in very different ways.
For the girl's team, after a year that didn't really test them, they're looking to see just how good they are. Coach Toni Milbourn explained that runners like Corrine Foreman (who turned in the fastest girls time at the meet with a 21:45 5K, followed by Erica Hills at 22:39 and Margaret Bowles at 22:39) worked so hard in the offseason, but didn't get to show it in a weird kind of year that didn't feature the annual postseason.
"Our top finisher was Corrine Foreman, who has been our top finisher for the last two races," Coach Millburn explained. "She's been working really hard and she put in a lot of miles last year to get ready for her junior year season, but then it was the COVID season so it was a little hard to see all of her results. This year it's really exciting to see her reap the benefits of all that hard work."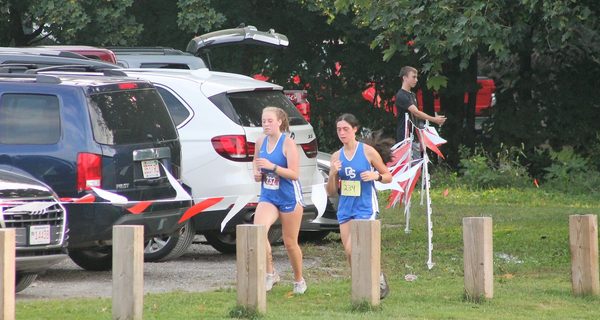 But what Coach Milllburn is really excited about is getting all her athletes together at one time. While they were loudly cheering each other at the meet, last year the team had to be split by class, which had big implications in terms of team leadership.
"Last year the whole team didn't practice together, so we had freshman and sophomores coming on Monday and Tuesday and juniors and seniors coming on Thursday and Friday. So the team was very split last year. They love being around each other and having the upperclassman leadership is really significant, so to have that back in play this year is key."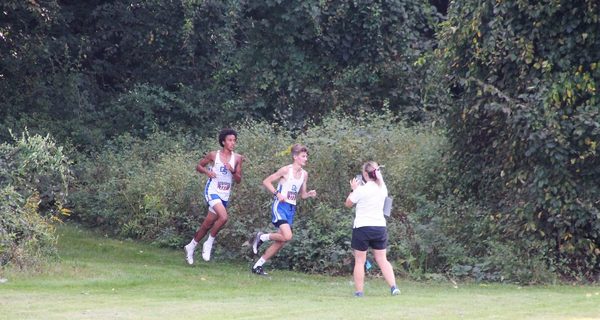 But while the challenges that will test the team lie ahead for the girls, for the boys, the issue is youth. To be clear, Toby Sagar had no issues, cruising to a 17:39 finish that was well ahead of the competition on Monday, but for the team in general, Coach Stephen Harte is concerned about being so young.
"Overall we have a very young team. Of the 39 guys, only fourteen of them are guys who returned form last year, so we have a big crew of ninth graders, 24 ninth graders actually, so it's a sort of a rebuilding - although we have some really solid competitors from last year. Those are Toby Sagar, Owen Comiskey (who ran 19:12), Cam Thompson (who ran 19:18). They're our top three runners, and then we have a nice crew of ninth graders."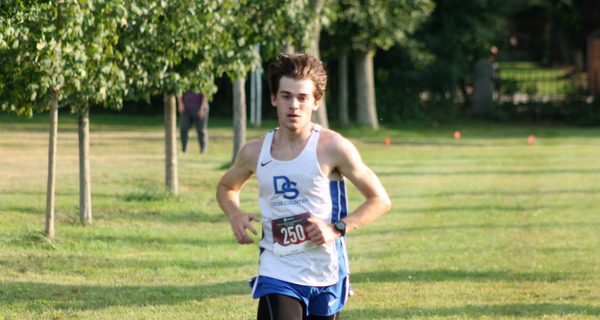 The source of this problem is a bit of a unique one: when football moved to Fall II, many of the kids who would be playing football ran cross country. However, with football back to its usual spot, many of them opted ot hit the gridiron once more.
"We graduated a few runners and also, it was an unusual year. We had a lot of people on the team last year but it was the pandemic year, not the typical year, so the people who came out might have played something like football if it was in the same season, but football had been moved. So, we had a few people who came on the team last year but are doing a different sport this year."
Still, Harte noted the team is looking forward to their matchup against Norton, which he said always provides a great challenge. Hopefully it provides more of a challenge than Millis did on Monday.