This young man with his cut up hot dogs didn't manage to catch anything all day.
By James Kinneen
Hometown Weekly Reporter
I've never seen anyone catch a real fish at Buckmaster Pond. While I've been there a handful of times and have never seen less than three people fishing at once, the giant sign that says the pond is stocked with a wide variety of fish has seemed more taunting than informative, since nobody's catching anything.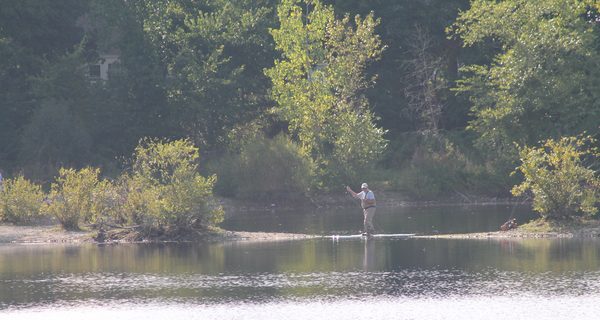 The two most recent times I went were in early May and late last week. In May, I wanted to see if the COVID-19 had changed anyone's behavior. What I found was that people were very appreciative of large swaths of open, outdoor space, and that they were essentially making excuses to go to the pond just to be out of the house.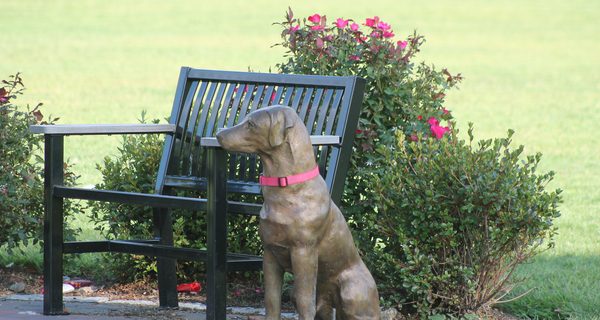 Last week featured much of the same, with a few key differences. While the dog statue had lost its mask, so had many of the people at the pond. In May, not only was the number of people infected in Massachusetts much higher, but people were much less clear on how the virus spread than they are now. There also seemed to be a willingness for people (especially across the lake on the spit of land) to stand closer together. There was also a granite block dedicated to Eddie Thomson, the child who died when he was struck by a car, that rested on the bench's arm.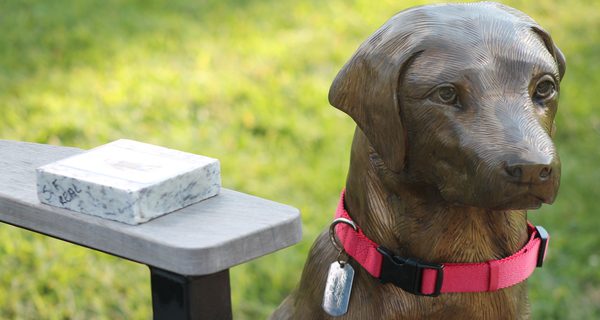 One family was fishing, using sliced up hot dogs as bait, with their young son. They had just gotten the rod and reel this week, and wanted to take it out for a spin. They were clearly not experienced fishermen, but tried a couple of unique tactics to catch come fish.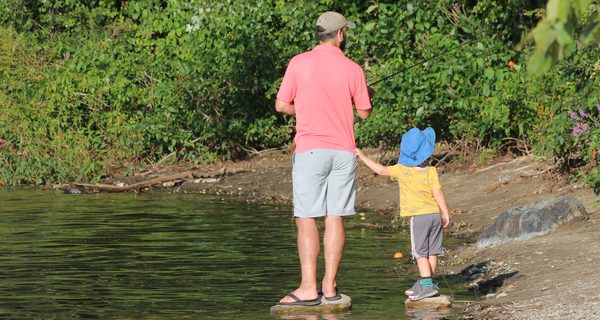 The first thing they did was try chumming the water with hot dog bits. Essentially, they threw a bunch of tiny hot dog pieces into the water, apparently trying to create a feeding frenzy. It didn't work, and the hot dogs sunk to the bottom of the pond. Next, the woman (while impressively still wearing a BABYBJÖRN with a baby inside of it) opted to try and catch some of the sunfish that were in extremely shallow water by putting the hook in about three inches of water with her pinched fingers on the line. When that didn't work, the man opted to go the opposite way of her shallow water technique. He climbed out on a jagged rock so that his casting would get his line about six feet deeper into the water. This was a high risk move that, although nobody fell into the water, resulted in no reward.
Other than a few people walking their dogs, a different young man had about four rods he was using at once. While fishing is supposed to be about patience, he was shuffling through various lures, hook sizes and rods at a lightning pace. At one point, he technically caught a fish when he used a piece of bread and a tiny hook to land a goldfish-sized sunfish. He said he planned to use it as bait to catch something bigger; it was too small to be considered actually catching a fish in the traditional sense.   
Many times I wanted to put my camera down and tell Westwood's fishing enthusiasts to hand me the rod and reel so I could catch a large-mouth bass, really quickly. It's pretty frustrating to watch people unsuccessfully fish so much, and not get to try to catch any for yourself. Not that I would have any clue what I was doing.
But considering the lack of success I've seen at Buckmaster Pond almost every time I have gone there, I couldn't do much worse.