Methuen Ballet Ensemble will waltz into Wellesley on Thursday, December 27, at 2:30 p.m. at Wellesley High School, 50 Rice Street in the Katherine L. Babson Jr. Auditorium. The company will perform Excerpts from "The Nutcracker" and ballerinas will guide the audience through the Land of Sweets in Tchaikovsky's second act of the holiday classic.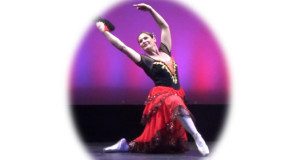 Methuen Ballet Ensemble, an established ballet company under the artistic direction of Vanessa Voter, has staged "The Nutcracker" for over twenty-five years. All principal roles are performed by members of Methuen Ballet Ensemble, whose experience totals over 150 years of classical ballet training under Ms. Voter's tutelage. All of the company members are working professionals, but continue to share the passion and joy of dancing and performing. Students of Voter's School of Dance and North Shore Performing Arts Center perform all other roles.
Performers are excited to take the stage for the 5th consecutive year in Wellesley. Excerpts from "The Nutcracker" features the company's favorite pieces. This free performance is open to all ages. Call the Wellesley Council on Aging at (781-235-3961) to register for this event.