By Lauren Schiavone 
Hometown Weekly Staff
Walpole Recreation announced via Twitter on Thursday evening, July 28, that construction has ceased for the South Walpole Community Athletic Complex playground. Located off Route 1A, the newly-constructed playground offers a great way to enjoy Walpole's gorgeous athletic complex.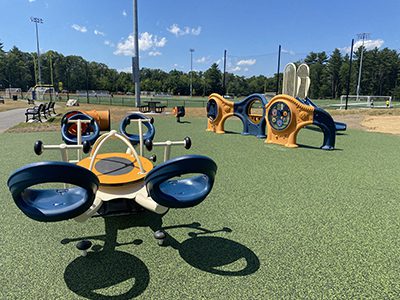 Recreation Director Brendan Croak shared that the project took around five weeks to complete. "Members of various town departments [made this possible] - town administration, Department of Public Works, Parks Department, and Recreation Department. Special acknowledgement should be made to the Parks Department crew, who worked tirelessly to prepare the playground for opening."
Located close to the complex's football and baseball field, the playground is also equipped with picnic tables and benches. Children can climb through steps, as well as a trampoline-like cushioned pathway to access the slides. A spacious tunnel is located in between both slides. A swing set reclines in the back of the field, with classic swings, baby swings and a high-backed chair swing for toddlers.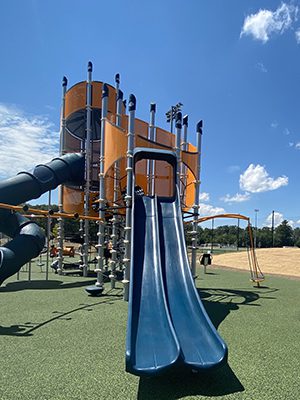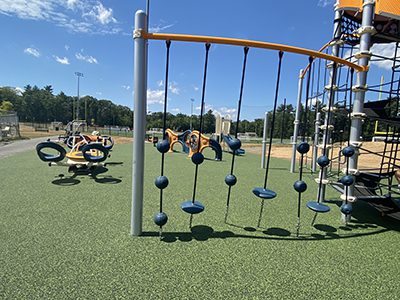 Balance games like duo see-saws will give friends the opportunities to spend hours of fun together, while standalone slides and gear games are perfect for younger children, accompanied by caregivers, to learn mobility skills.
"The goal was to create a playground at the South Walpole Community Athletic Complex that can be enjoyed by children of all abilities," Croak explained.
It appears the town has done just that.
More information and updates regarding the Walpole Recreation Department are available through their website, walpolerecreation.com.