Keynote speaker Ron Jones began his speech by taking on the role of a soon to be freed slave on Freedom's Eve.
By James Kinneen
Hometown Weekly Reporter
While making it a national holiday brought it into the spotlight earlier this week, Walpole residents should be well aware of Juneteenth and what it stands for, in large part because of the town's celebration last year. But since Shantae Holmes (who also created the Multicultural Book Initiative) had only eight days to put that one together at a time when COVID numbers were much higher than they are now, the event was not as well attended as it could have been.
This year, Holmes had a full four months to plan the event on Walpole Common. As a result of this extra time, a more intensive marketing campaign, and a few tweaks to the program, this year's event featured an estimated triple the number of attendees as last year.
The largest difference between this year and last's is the involvement of multiple towns. Holmes invited residents of Dedham, Norwood and Mansfield to attend the block-party style event in Walpole Center, to, in her words: "really bring the communities around Walpole together, to make a bigger and more meaningful celebration for the holiday."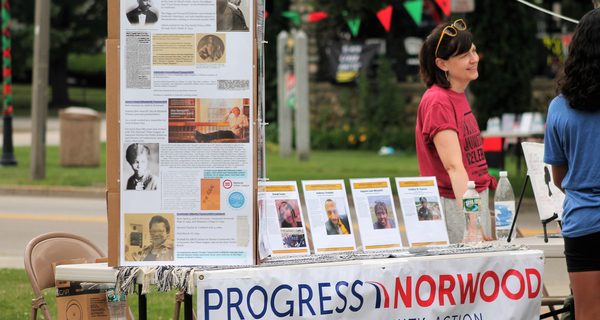 The day featured over fifteen groups of entertainers, ranging from spoken word poets, to singers (Holmes noted she was especially impressed by headline Performer Nola Hood's performance of the Black National Anthem, "Lift Every Voice and Sing"), tap dancers, a saxophone player, and the keynote speaker: actor and activist Ron Jones.
Jones' performance was a multimedia one, which began with him portraying a South Carolina slave on the night before he was to be freed by the Emancipation Proclamation (which was issued in September, but didn't take effect until January 1st  and could really only be enforced by Union soldiers) - a night called "Freedom's Eve." Interspersed with the sound of speeches being read and song being sung, Jones transitioned into a speech about modern day racial issues and the importance of the new holiday.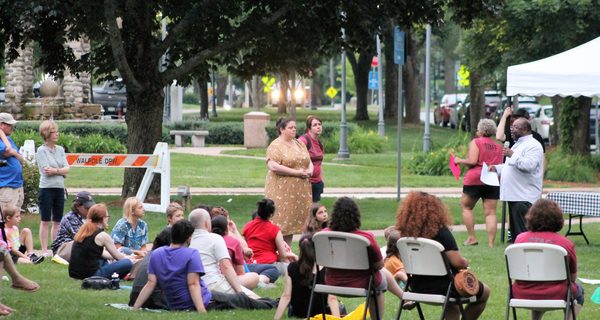 Other than Jones' performance, the learning portion of the day came, in large part, via the Education Zone on the smaller part of the common separated by Elm Street, which featured posters about both the holiday itself and local people of color who deserve praise.
"The Education Zone is more about educating everyone about the evolution of the celebration," Holmes explained. "For the whole century, what has Juneteenth looked like, celebration-wise? And it is also to give people some information about exactly what Juneteenth is, for those who might not know. I also wanted to highlight Black excellence in each of the towns, so we used that as an opportunity to do that, as well. Black residents we know of, we just highlighted them and their roles to make people feel important and welcome in their town."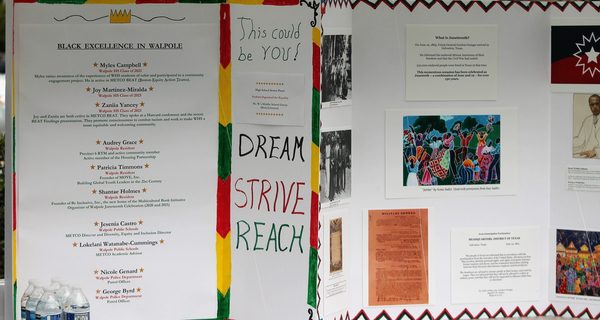 Noting Walpole's Black excellence roster, Holmes added: "I think there's more out there, but they're hiding. The more we do events like this, I think the more people will come out and feel comfortable to be a part of the community out in the open."
Despite the event's success, Holmes wouldn't commit to this style of event for next year's Juneteeth celebration.
"This was a trial," she explained. "I wouldn't say this is how it's going to be every year, but I knew last year I had to do something different to bring more people out, so I reached out to people I knew to get some other people involved. It's successful so far, so we may explore it again, but we may change the location and we may do things differently. But today, the community feel has been amazing. You can feel it when you're on the common."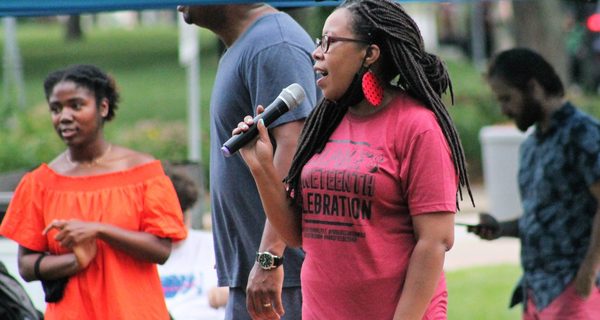 While the day was a success, Holmes had already started thinking about what she plans to do next. And while she joked she needed a rest, she also mentioned she is thinking about doing another event for the Indian or Portuguese community in Walpole to bring them more recognition.