With no candlelight ceremony on Walpole common, instead people were encouraged to light candles in their windows.
By James Kinneen
Hometown Weekly Reporter
Although last year's Martin Luther King Day observance featured an outdoor candlelight ceremony, group singing, speeches and a reception at the United Church, an uncertainty regarding the rise in COVID cases led to this years' ceremony being entirely virtual. While that brought both anticipated and unforeseen consequences, the event's organizers emphasized that it was vital to hold a ceremony during such a time of unrest and racial strife in the country. To that end, the theme of the observance was "Times Like These."
Philip Czachorowski began the ceremony by previewing the event and making a quick apology. Part of the ceremony was supposed to consist of people reading some of Dr. King's work and Walpole METCO students reading from Miranda Paul's "Speak Up." Unfortunately, with the move online and to cable television came various copyright issues - so while they had already been recorded, those portions of the program had to be scrapped.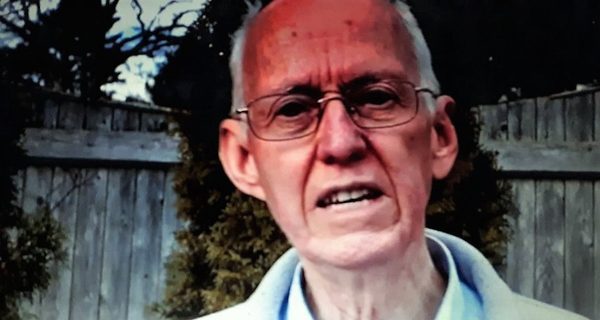 Czachorowski led the ceremony by discussing the perils of the year, including the murder of George Floyd and the BLM protests that came about from it, the "recent insurrection attempt" at the Capitol, and COVID-19, which "threw a spotlight on deep racial and economic inequalities that have so long plagued our nation."
He also made a point to bring up MLK's little-known "Poor People's Campaign," which was cut short by his assassination in 1968. Believing LBJ was taking too long and wasn't doing very well addressing poverty, Czachorowski explained that King sought to "guarantee a living income to every person in America" - and to accomplish this, had planned a march on Washington DC. The march went on, but only after King had died, and without his star power, wasn't able to accomplish its goals.
Fifty years later, there is now a second Poor People's Campaign being led by Rev. Dr. William J. Barber II to which Czachorowski sought to draw attention.
"What is most distressing when we compare the state of the country at the time of the 1968 Poor People's Campaign and the current one," Czachorowski explained, "is that we see very little progress has been made, and in significant ways we've actually gone backwards."  
After Reverend Christen Mills said a prayer and Ben Barrett from the Walpole Select Board spoke, the observance displayed images of some of the over 65 Black Lives Matter vigils the Peace and Justice Group put on this year. The audio, and eventually the video, cut to Shantae Holmes speaking at one of these vigils.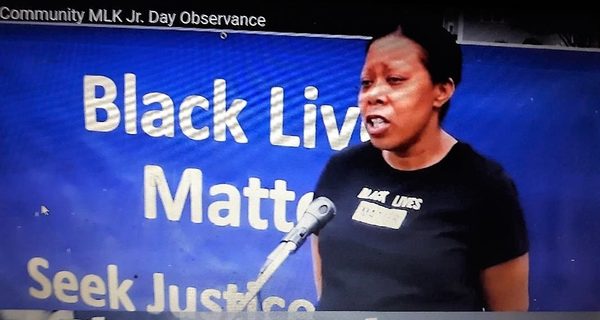 "I've been quiet for way too long," she says in the clip. "I've been complacent for way too long. I've been a Walpole resident for two years, I'm determined to make a change, and standing and holding signs against racial injustice is the way I want to contribute and be heard. I think seeing people in your community that are standing up for things that are not right is an image we need to project more in Walpole, and especially as a Black resident, I want people to see me standing here and see that I'm determined to be a part of the change."
Holmes is doing a few things in Walpole to address racism and increase racial understanding, including creating Walpole's first ever Juneteenth (June 19) observance and creating the Multicultural Books Initiative.
Holmes noted that Juneteenth (sometimes called Freedom Day, Emancipation Day, Jubilee Day or Freedom Day) is big in Boston, with a celebration at Franklin Park every year. She felt there was a lack of knowledge about the holiday not just in Walpole, but in general, and sought to rectify this issue. She is currently planning this year's event, but is unsure how it will be handled. She hopes to hold a live event that could be live-streamed so as to not require a crowd.
Her other big project is the Multicultural Book Initiative. Originally planned as a one-time donation to the library, the idea is to contribute diverse and diversity-themed books to schools. Holmes noted that so far, it has been a huge success. One of the books donated in January was Miranda Paul's, from which Holmes invited METCO students to read as part of the MLK Day festivities, citing a lack of children of color's presence in the ceremony. Although the copyright issue caused those readings to be cut, she reached out to the publisher, who put them in touch with Paul. Paul seemed excited about the Multicultural Book Initiative, and can hopefully do a reading or visit while in town. The initiative could accomplish far more with an increase in donations; if you'd like to reach out to help them, their email address is multiculturalbookswalpole@gmail.com.
After Holmes spoke, Adrienne Williams, a cast member of "We Did It For You! Women's Journey Through History" sang the "Black National Anthem," "Lift Every Voice and Sing," before Cory O'Brien invited everyone to sing "This Little Light of Mine."
Although there was no observance in Walpole town center, Czachorowski explained the idea was to have people place candles in their windows as a means for even more people to participate than could in a traditional candlelight ceremony.
While he noted that next year, organizers will likely have more people offer personal reflections (he said there wasn't enough time to replace the readings with personal reflections, particularly because people would need time to really consider what they were going to say), Czachorowski relayed that even if it wasn't without roadblocks, this year, it was particularly important to hold an event that reflected on King's teachings and beliefs. "Just as our nation mobilized to address COVID-19," he said, "we also need to mobilize to address systemic racism and poverty."