Senior Ciara Crowley gets comforted by sophomore Caroline Boyajian as she walks off the field as a Dover-Sherborn Raider for the final time.
By James Kinneen
Hometown Weekly Reporter
In the rainiest game any of the Dover-Sherborn softball players likely have and will ever play, the Raiders unleashed a storm of first inning runs en route to an 18-5, five inning victory over Medway on Monday afternoon. The last game of their season, with the win the Raiders finished the year with a record of 5-11.
After both teams waited under a wooden paddock for the downpours to lighten before starting the game, they took the field; Medway has a unique, entirely-turf softball field that lets them play despite the rain. While this would conceivably give the Mustangs a unique home-field advantage, it certainly didn't show up on the first inning. Instead, proving that when it rains, it pours, Dover-Sherborn flooded the field with fourteen runs in the first inning, with everyone hitting the ball and Medway cycling through pitchers with serious control issues. In fact, things likely would have gotten worse for Medway had one of their outs not come on a Dover-Sherborn baserunner leaving second base early.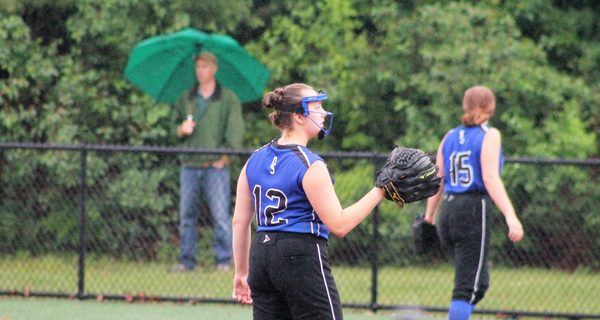 As for the Raiders' offense after the first inning explosion, some credit should go to Medway for finding a pitcher who stopped walking so many batters and managed to get some outs. It's tough to know if they initially were letting some of their seniors pitch or giving some of their younger players a chance on the mound, but after the first inning disaster, things settled down for them.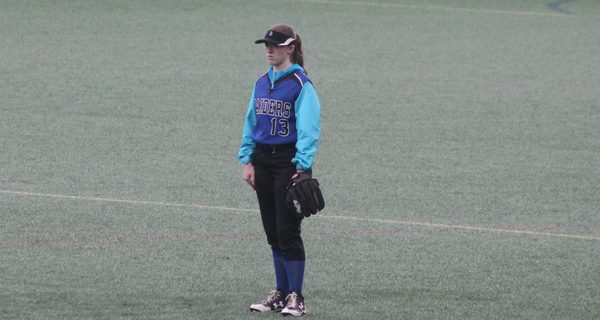 After the big start to the game, Dover-Sherborn starting pitcher Sarah Bragdon began her outing with a very comfortable lead, but didn't look like she needed it. After giving up a couple runs in the first, she found her groove and recorded a 1-2-3 inning in the third, gave up one run in the fourth, and finished the game off with a pair of strikeouts to enact the mercy, or slaughter rule at the end of the fifth inning.   
"It was definitely nice to end with a win," Coach Rick Grady said after the game. "We have three graduating seniors that we wanted to send off the right way, and we certainly appreciate all the hard work they've done for us. I think our team has shown a lot of improvement. You always wish you could get a few more wins, but we were much more competitive a team than we have been, so to end it with a good, solid victory allows you to see the progress the coaches have seen throughout the season."
In a game that saw eighteen runs plated, there are many players who could have been pointed to for their efforts. But Coach Grady pointed to Sarah Bragdon's pitching under extremely difficult conditions, in her final game wearing a Dover-Sherborn uniform.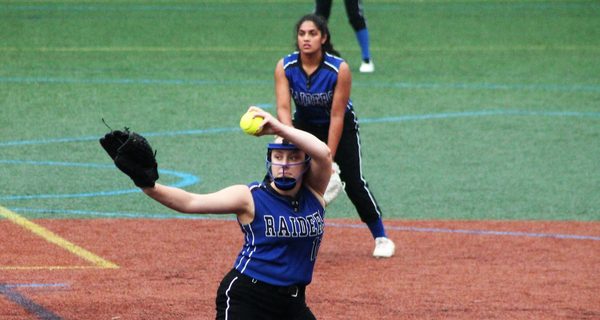 "We had a lot of really good contributions. I was really happy for our senior co-captain, Sarah Bragdon, who we've really asked a lot of the last four years. She put together a really solid performance in some really tough conditions, especially early on when it was raining hard, but she always puts in a good effort, and I was really happy she was able to get the win."