Medfield's goalie is the last chance to stop a laser from a Dover-Sherborn attacker.
By James Kinneen
Hometown Weekly Reporter
At Metacomet Park on Saturday afternoon, the twelve- to fourteen-year-old lacrosse players from Medfield beat the players from Dover-Sherborn in a tight, 12-8 game that featured a lot of scoring and a lot of enthusiasm from the players and coaches.
With most fans sitting on lawn chairs or the grass - although a few did opt to climb to the top of the baseball field bleachers and stand backwards to get a complete view of the entire field - the visitors from Dover-Sherborn weren't exactly dominant, but they did do enough to win the game.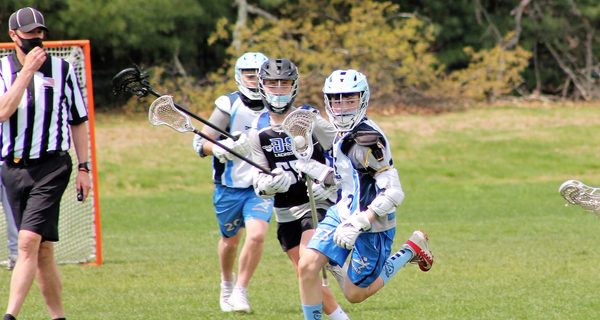 "I thought the kids played really well both in the transition game and then when settled on offense and defense," Medfield Coach James Caruso said after the loss. "It was just a couple execution and clean-up items when catching and throwing, but other than that, I thought it was a good effort."
"I thought it was a really good game out of the gate," added Dover-Sherborn coach Josh Hartnett. "We are still knocking some rust off and overall just getting better and being competitive."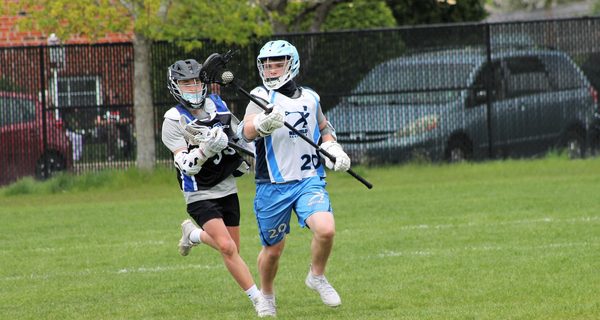 One thing that might account for those lapses and that rust is the lack of a season last year. Caruso is in his first year of coaching, so he couldn't speak to that rust, instead noting that he could tell the players have been in the highly-touted Medfield Lacrosse system for a while, and that it showed when they got on the field.
Dover-Sherborn coach Josh Hartnett, meanwhile, acknowledged the year of COVID has definitely set some of the players back from a development standpoint.
"Absolutely," he said. "Some of the kids that were able to work with their sticks in the offseason - you can see it - but a lot of kids in town sports weren't able to do that."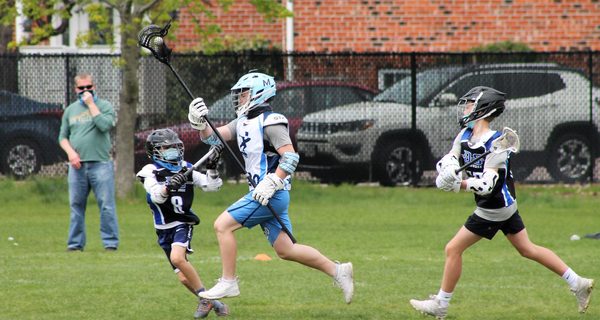 When asked what players stood out to him, Coach Hartnett said: "Charlie Hartnett, Finn Leary, Ben Salvin, Oliver Atwood, Charlie Melchianna, just gave a great efforts. There was really good defense from Chase, and our goalie, Archie, really stepped up and made some great saves."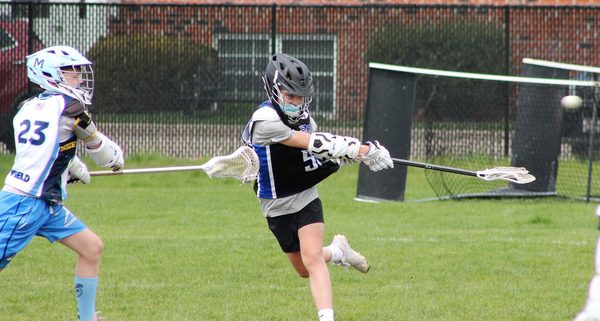 Coach Caruso, on the other hand opted not to mention any player specifically and instead said: "They all played really well as a team. That's all I will say."
While many in the crowd opted to follow the new CDC guidelines about going maskless outdoors, according to Coach Caruso, there have been no changes to the lacrosse guidelines - meaning every player is still required to wear a mask.
Given how much the kids seemed to be enjoying the game and how pivotal to their development the season might be, though, it's doubtful they mind.