A group of mountain bikers represented some of the few other people on the trail.
By James Kinneen
Hometown Weekly Reporter
The last time I was in the parking lot of the Hanlon School, I was covering the Little League parade about a year ago. That event feels like it was a decade ago. Now, there are no more parades, no Little League, and no school. On Saturday, the parking lot was a ghost town.
On an unseasonably hot afternoon, I headed to the school to do a loop around the Mulvehill conservation area and see if anyone else was taking advantage of the weather. Surprisingly, not many people were.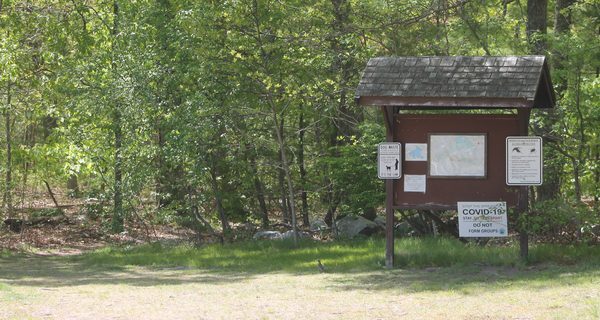 Heading out, there are inspirational, painted rocks everywhere. This has become a common thing in every neighborhood, where kids paint words like "hope" or "thank you healthcare workers" on little stones and hide them along local trails. The funny thing is, the other message (as related via signs all over the trees) was that there have been coyotes spotted in the area, so dogs need to be kept on leashes. Together, they combined into a bit of an odd message: live, laugh, love, but seriously - keep the dog on a leash, or it will get eaten by a coyote.
While I didn't' see any coyotes, I did see a ton of snakes. Because it was so warm out, oftentimes you would walk by a sunning rock and hear the snake take off through the brush. It was scary at first, until I picked up a long stick and started banging it in front of me, giving them ample time to get away without us having to meet.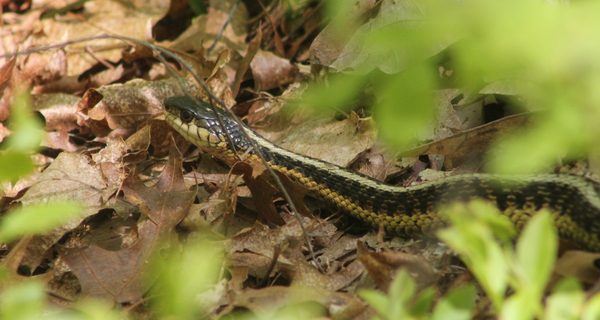 Those snakes better have been looking out, though, because the few people I saw on the tail were moving very quickly. One jogger and a group of mountain bikers were the only people on the trail other than me, leading up to the bridge. Somebody had been out there, though, because there were a bunch of places where rocks had been balanced on top of each other. These are called rock cairns and are apparently quite controversial in the hiking world. While they've historically been used to show hikers they're going the right way, many scientists want people to stop making them, because insects and small animals depend on these rocks, and hikers are unintentionally destroying their habitats.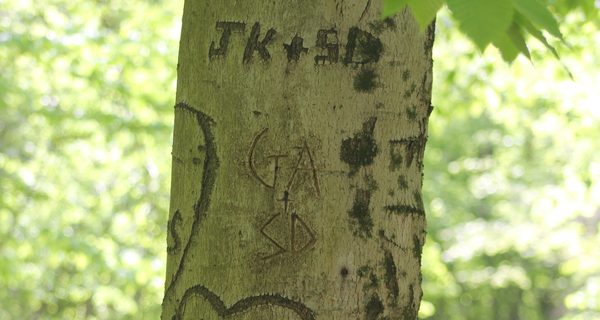 After crossing the bridge, I made my way down the trail leading to Sandy Valley Road. There, I ran into many people, including a large family that was going on a picnic. When I asked to take their picture, the group pushed a girl and her father ahead, saying that she's from Westwood and is graduating this year.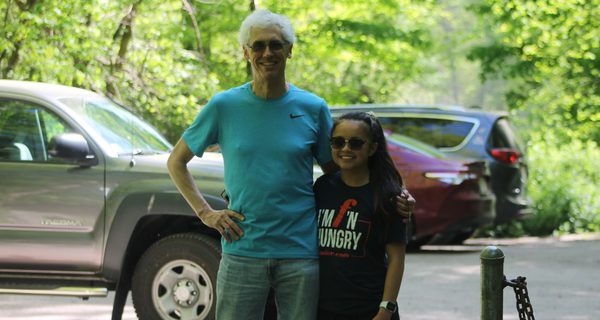 I wouldn't recommend the path that I took, because walking from the end of Sandy Valley Road back to the Hanlon School is a bit treacherous. There are a couple of spots where there is no sidewalk, and you have to walk along the road, which has some blind spots around turns. The cars are also moving very quickly, so it's a little bit scary.
Hopefully the next time I'm at Hanlon School, I'll be covering a concert, or a spelling bee. But until that day comes, if you're looking to get outdoors on a trail that won't bee too crowded, the Mulvehill conservation area should work for you.