By Amelia Tarallo,
Hometown Weekly Staff -
Over the last few weeks, Massachusetts residents have found themselves self-isolating and avoiding the company of friends and extended family. After being cooped up for over a month, people are yearning for some of their favorite springtime activities. Parents wish they could drop their kids off at their springtime programs, while kids wish they could be out and about with their friends again.
But as the fight against COVID-19 continues, Walpole's Recreation Department finds itself looking towards the future.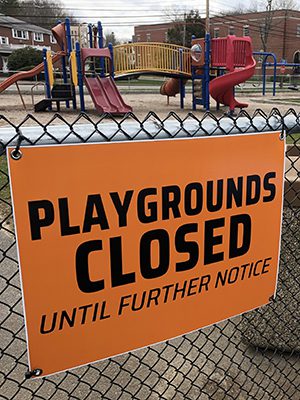 Through at least May 3, all regularly-scheduled Walpole Recreation programming has been cancelled. Additionally, this year's annual Walpole Day has been postponed to Saturday, September 26. Though spring programming seems to be out of the equation, summer programs are still expected to go on in the coming months. "There are no planned alterations at this time to our summer programming or public pool access - as of right now, all summer programming is on, as scheduled," explained Walpole Recreation Director Brendan Croak.
While this April vacation won't be filled with fun times at Walpole Recreation programs physically, the department has still taken on the task of providing some activities people can enjoy from the comfort of their own homes, including crafts, scavenger hunts, and more. Residents can find these activities on the Recreation Department's Facebook page (Facebook.com/WalpoleRecreation) and Twitter (@WalpoleRec).
Despite the difficult conditions, staff from the Walpole's Recreation Department has made it clear that they're riding out the storm with the rest of their community. "The most challenging part for our department is continuing to maintain a sense of 'normalcy' as much as possible for the members of our community," Croak said. "While there have been hurdles along the way, our staff continues to do a fantastic job, each and every day, at adapting to and overcoming any challenges that may arise. We consider each and every one of our customers as members of our Recreation family, and we hope that everybody continues to stay safe and healthy during this difficult time. We can't wait to see everybody in the upcoming weeks."
While no one knows what the coming weeks will bring, Walpole's Recreation Department is determined to keep business as normal as possible while ensuring the safety of its community.