[ccfic caption-text format="plaintext"]
By James Kinneen
Hometown Weekly Reporter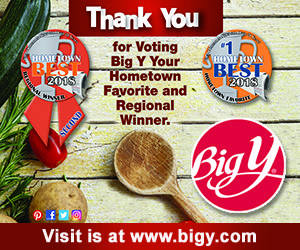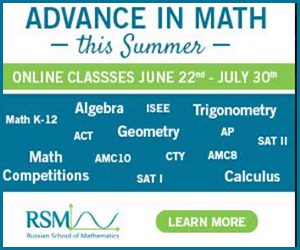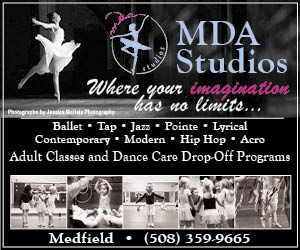 What's says summer more than a cookout? And what's better than a free drink?
You'd be hard-pressed to find an answer to either question, and you'd be hard-pressed to find a better way to spend six dollars than to attend one of the Center at Medfield's summer cookouts.
For just six dollars, attendees at the Center's cookout received a meal made from the propane grill on the patio out back, a wide variety of alcoholic beverages for the low price of a suggested dollar donation, and entertainment.
With all that, it's no wonder Bill Pardi said: "It's the best meal in town for six dollars. Every meal here comes with a smile."
Unfortunately, as summer comes to an end, so, too, must the cookouts. On Wednesday night, August 14, the Center held the penultimate one of this season. And though August is a tough month with so many people traveling, Director Roberta Lynch of the Council on Aging was happy with the turnout.
"Tonight's our second to last cookout of the season," she said. "The month of August has proven to be a little slow, but we have sixty people coming tonight, which is pretty good. We expect more for our next cookout … but either way, it's always a good time and we enjoy getting together and having the socialization and all that goes with it."
While it has hosted tribute bands and singers before, for this event, the Center presented the musical stylings of "Mr. DJ" Tad Travis, who noted that the theme of the music he played was "summer for us old people."
But while you might be kicking yourself for having missed out on this summer's fantastic cookouts, there is a wintertime replacement. While you won't be sitting on the outside patio enjoying a beer in the summertime heat, the Center does have a supper club to entertain you when it gets cold.
"The cookouts are just a summer thing," explained Lynch. "In the winter, once a month, we do supper club where the staff cooks dinner and sometimes, we'll have a speaker or a jigsaw puzzle competition, or something like that."
If you can rummage up six dollars, you'd be hard-pressed, next summer, to spend it on something better than the cookouts at The Center.
Actually, make it seven - you can get a drink.