[ccfic caption-text format="plaintext"]
Jennifer Lin, a former China correspondent for The Philadelphia Inquirer, will discuss her family memoir, "Shanghai Faithful: Betrayal and Forgiveness in a Chinese Christian Family," at the Westwood Public Library on Thursday, Sept. 14, at 7 p.m.
Within the next decade, China could have more Christians than any country in the world. Through the 150-year saga of a single family, painstakingly researched by the award-winning journalist, "Shanghai Faithful" vividly dramatizes the nascent rise of Chinese Christians and the remarkable religious evolution of the world's most populous nation.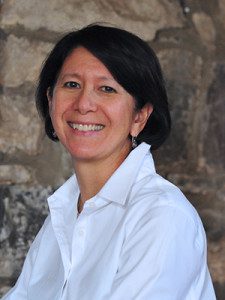 The book, both a touching family memoir and a chronicle of the spread of Christianity in China, portrays five generations of the Lin family. Lin's grandfather was an Anglican priest in Shanghai and her great-uncle was Watchman Nee, considered one of the most influential Chinese religious leaders of the 20th century.
Orville Schell, author and director of the Asia Society's Center on U.S.-China Relations, called the book "a beautifully written elegy." Broadcaster Connie Chung described it as "thoroughly gripping."
Ms. Lin, who lives in Philadelphia, worked as a Beijing; Washington, D.C.; and New York correspondent for The Inquirer during her 30-year career at the newspaper. She left daily journalism in 2014 to finish her memoir and to begin work on a documentary about the Philadelphia Orchestra's history and ongoing engagement in China.
The Main Library is located at 660 High Street.