[ccfic caption-text format="plaintext"]
By Katrina Margolis
Hometown Weekly Reporter
The night before the main portion of Westwood Day began, the skies opened up and offered up some much-needed rain in the surrounding areas. However, any reservations the citizens of Westwood may have had regarding the impact this precipitation would have on the town's celebration were absolutely assuaged.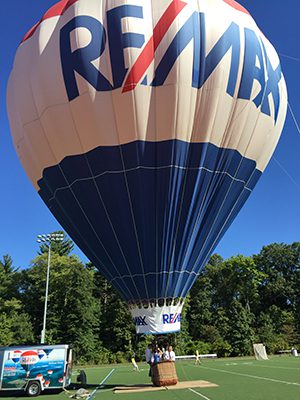 Westwood Day begins, in fact, the night before the Saturday festivities with the high school football game, followed by a bright and beautiful fireworks display. "We were able to set up everything we wanted to last night, and the rain came right after the fireworks were finished," said Kristin Scoble, a member of the Westwood Recreational Staff.
The Rec Staff is mainly responsible for Westwood Day, and planning begins as early as January. Jan Parr, the Recreation Assistant, said, "We plan all the way until the big day and then we just get a short break." The hard work and dedication put into the event by the town showed. This year is the fifth year of the modern incarnation of Westwood Day, a revitalization of what was called Old Home Day almost 30 years ago.
While last year's Westwood Day was plagued by malevolent weather, this year, the sun beamed down on the many varied areas, drawing out thousands of people. "A couple of years ago, the Fire Chief estimated the crowd at around four thousand. I sincerely believe that we'll exceed five to six thousand this year. It's going to be the biggest one yet," said Paul Aries, Chair of the Recreation Commission.
"The really nice thing about Westwood Day is it's completely free for everybody to come," said Parr. Excluding food, the expansive offerings include a Roaming Railroad for children and their parents, a field full of inflatables, live local music on two different stages, a vintage car and truck show, as well as the Vendor Village comprised of tents filled by local businesses and community members wishing to give back.
Each year, Westwood Day expands and grows. "This year we actually added that Westwood Fire did a demonstration where they set two portables on fire, one with a sprinkler system and one with without. It was done to show how quickly a fire can spread," said Aries. These new additions each year keep Westwood Day entertaining and exciting for the community.
It truly is a community event, and this year, the number of volunteers doubled. Over 80 adults came out to help, and over 100 students signed up. Scoble sung her praises of the day: "It's so fun to see all of the families here and everyone enjoying themselves. To see everyone, and the amazing turnout, just makes all of the work we put in for the last nine months worth it."