The Scout House is now entirely maintained by the Walpole Girl Scouts.
By James Kinneen
Hometown Weekly Reporter
After years of doing service projects for the community, Walpole's Girl Scouts are looking for a little bit of help.
At the Walpole Farmer's Market, Service Unit Co-Coordinator of Walpole and Troop Leader Elaine Egersheim has a booth set up where she can pitch kids on why they should join the organization, update citizens on the scout house that needs renovating, and provide individual Girl Scouts an opportunity to debut their Gold Award projects.
"I can tell you I was a Girl Scout when I was younger, and it helped to shape who I am today," Egersheim answered when pressed on what her sales pitch is to girls unsure of whether they should join or not.
"It's a lot of fun. We learn many different things. We do camping, we start fires from scratch. We also learn about STEM and we still have cookies, so that's always fun. It's really just a way for some girls to express themselves in a place they might not otherwise be able to, and it's tradition. I had some girls in my troop that were really shy when they came, and here they are four years later speaking up for themselves, so it's really a great experience."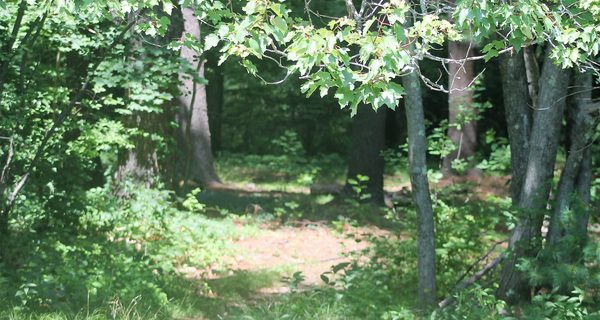 But while all of you may have known about the Girl Scouts organization around the country, you might not know that Walpole's Girl Scouts have their very own scout house. Unfortunately, it's in a bit of rough shape.
"We have a scout house here in Walpole that people might not know about, and we're doing renovations and looking for volunteers to help with that. We're also doing raffles to help support because back in 2019, the Girl Scouts of Eastern MA stopped the funding of maintenance, lights and paying for the oil - and now there's a board of women that are striving to keep that so the girls have a place to go."
The scout house (at 4 Scout Road, near Bird Park) was donated by the Bird family over eighty years ago and marks the only one left in the area. But while other scout houses are being sold off or using town funds to repair them, in Walpole, the scout house's renovations and maintenance all fall on the Girl Scouts themselves.
As a result, on top of the usual activities they do there, many girl scouts have painted, made curtains and done other things to try and return the space to its former glory.
But for the larger renovations, the organization is looking for Walpole volunteers to help.
"We just need adults to help guide us. We did a renovation in the kitchen where girls made curtains, painted, swept up and put down flooring - so we do it, we just need to make sure there's an adult who knows what they're doing."