Taking a photo alongside the found reindeer was a pivotal part of the experience.
By James Kinneen
Hometown Weekly Reporter
You know Dasher and Dancer and Prancer and Vixen, and you probably recall the most famous reindeer of all, but do you know Anna, Birdy, Charlie and Billy? No, Santa's sleigh carriers have not changed names, Bird Park has a new set of carved wooden reindeer for families to discover on its Reindeer Quest.
While the event's advertisement encouraged families to "grab your snow shoes, hiking boots, or cross country skis and get the family outside to seek out the four wooden reindeer sculptures hidden in Bird Park," because of the mild temperatures, sneakers were more than capable of doing the job on Sunday. And although it wasn't billed as such, it seemed finding the sculptures was just the prerequisite to taking a photograph with it, since nearly every sculpture seemed to have a child posing in front of it.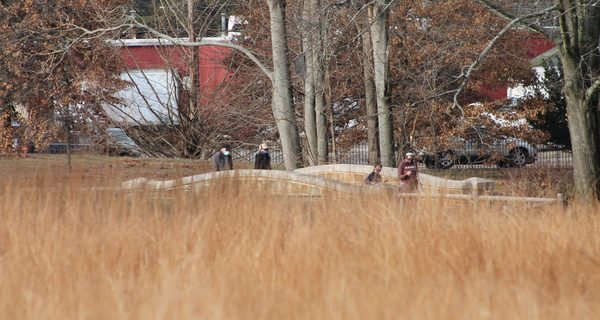 But what kept the kids' attentions focused on finding the sculptures were the little bells they were supposed to hang off of them. Each reindeer sculpture was covered in the bells search participants had picked up by the Bird Park office at the beginning of the hunt. To the surprise of no one that frequently deals with children, the reindeer that was closest to the office was the one most covered in them.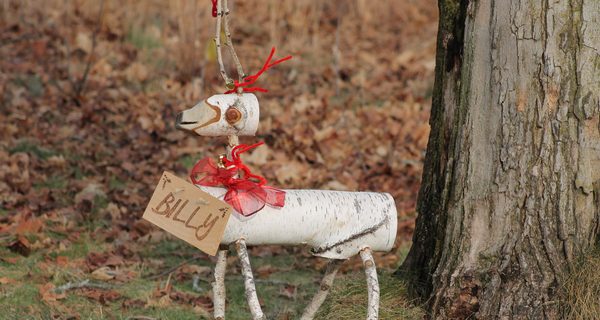 There was a map that showed exactly where the reindeer were, in case you couldn't find them and didn't want to wander around the park looking. But even without the families joining the hunt, the park was still extremely crowded with people playing football, walking around and doing various other activities like playing Frisbee and blowing bubbles for their young children. Whether this was because the Patriots played on Thursday (and are bad) or because the weather was so nice for the winter time, was unclear - but there was a sizable crowd for mid-December.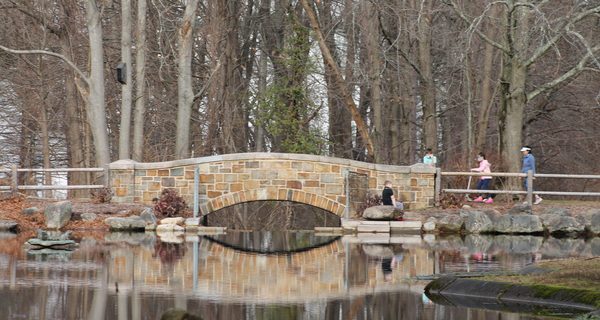 Credit should go to the hiders, who managed to space out the reindeer enough that there was no logjam of kids struggling to socially distance from each other while crowding around an easily-found reindeer.
Around the country every night and morning, some child is finding Chippy, the infamous "Elf on the Shelf," and some parent is cursing themselves for not having come up with an idea as simple as a hiding elf for children to find in the morning. While the Bird Park Reindeer Quest is unlikely to become the next "Elf on the Shelf" in terms of national significance, it is most certainly a fun way to let your kids hunt for a hidden object - with none of the "what if someone touches it" anxiety to ruin the experience.