This little girl was happy to get a pumpkin at the Epiphany Parish Pumpkin Patch.
By James Kinneen
Hometown Weekly Reporter
If you haven't driven through Walpole center recently, you might not realize that the Epiphany Parish Pumpkin Patch has returned for the season. But while the pumpkin sale has become a Walpole tradition, this year, a crazy turn of events led to it having even more pumpkins than ever before.
During the annual Epiphany Pumpkin Patch, the church buys its pumpkins from a company called Pumpkin Patch Fundraisers, which leases land from Navajo Nation in Farmington, New Mexico, and employs over 700 Navajo to help run the farm. Sales from the patch go in part to Epiphany Church to support its ministry and mission, while the rest of the money goes to Pumpkin Patch Fundraisers.
This year however, an increased demand put Epiphany Parish in a unique situation. As volunteer Laurie LaRusso explained, for the first time, the number of pumpkins sold early meant the parish needed a second truck drop-off.
"Normally, the pumpkins come on one big truck on September 30, and the Walpole Boy's High School soccer team helps to unload. We did have to get a second truck full just this past weekend, and the soccer team and National Honor Society came and helped us unload."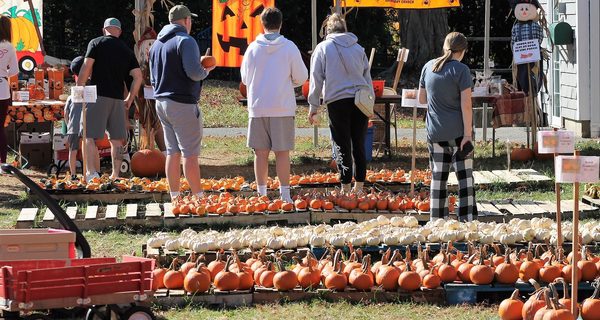 But Epiphany didn't need an entire truck's worth of new pumpkins, and the pumpkin company wouldn't send a one-third-full truck all the way from New Mexico to Walpole.
However, when a church in North Attleboro had a pickup truck crash into its own patch and destroy a ton of its pumpkins, it needed them replaced. Luckily, this church also receives its pumpkins from the same company as Epiphany Parish. So, with the company sending a truck to replace the North Attleboro patch, it was also able to swing by Walpole and drop off enough for Epiphany.
LaRusso said some of the new additions to the patch included ornamental pepper plants and gizmo gourds, which kind of look like pumpkin starfish. When pressed on just what everyone was buying, she explained that lots of people like the smaller ones to go along with their big ones -- so much so that they sold out of them.
When Halloween is over, the unsold pumpkins head to various farms, where they're used as animal feed.
If you're still waiting to grab a pumpkin, the Parish is manned from 12-6 on weekdays, and 9 a.m. - 6 p.m. on weekends. But if none of those work for you, you can also use their honor system and grab one at your own leisure.
"We're only staffed from noon to six on the weekdays and nine to six on the weekends, so we have an honor box that's like a slot in the door. And we have some signs so people can measure their pumpkins, because the measurement is the dollar value. They can say 'my pumpkin is nine dollars' and put nine dollars in the honor box when nobody is here."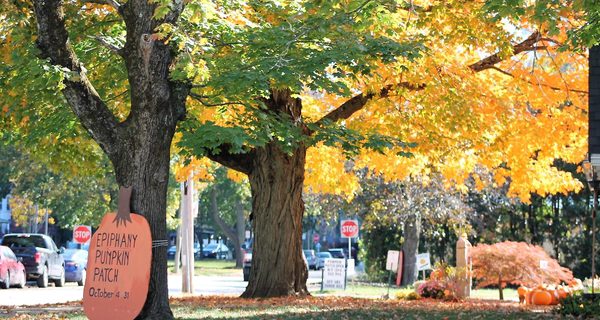 You should probably go ahead and buy your pumpkin sooner rather than later. After all, a pickup truck could crash and smash them all.
It's highly unlikely, but it's happened before.