This butterfly sits just in front of a bed of orange flowers…
By James Kinneen
Hometown Weekly Reporter
Through July 31, Bird Park is holding a Critters on the Trail scavenger hunt, designed to get children searching for seven cutout animals: a snake, a bat, a butterfly, an owl, a deer, a fox and a frog. But while the event's billing declared "lots of critters call Bird Park home, but it's not always easy to spot them. Now we've made it easy and fun," the ironic thing about when I did the scavenger hunt on Saturday afternoon, was that the real critters calling Bird Park home were much easier to find than the cardboard ones. In fact, there were live animals everywhere.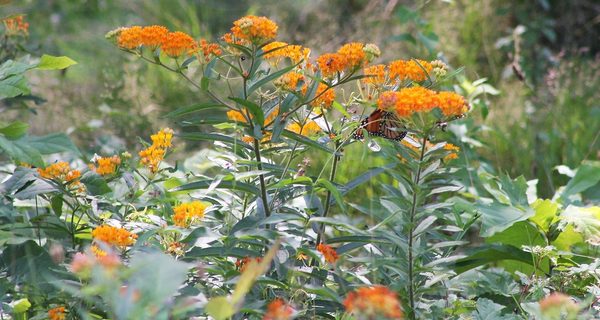 After heading out on the trail, the first thing I noticed was a man hunting for something entirely different than either live or wooden animals. He had a metal detector and headphones and was wandering around the outer limits of the parks as a few sunbathers looked on. After pressing him on what he was looking for, he said that his big triumph came a few weeks back, when he found an 1857 dime. Quickly rushing over to him after hearing the faint sound of beeping and seeing him reaching down at the ground, I was able to witness him finding a very modern quarter.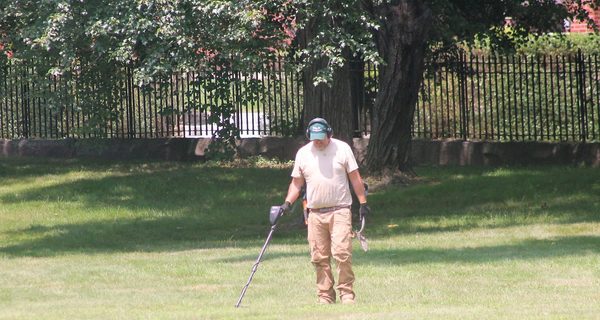 Moving on after that slight disappointment, the first live animals I saw were pretty tough to miss. There was a giant great blue heron standing in the water just ahead of some apparently unconcerned turtles resting on a log.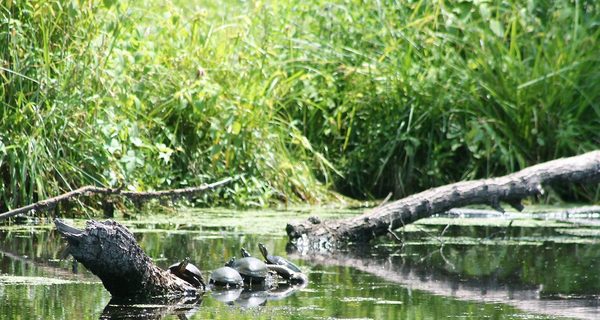 After a brief walk down the path, I spotted the wooden fox. While it wouldn't be out of the realm of possibility that a wooden fox might scare Canada geese away in the same way plastic coyotes you often see on golf courses are supposed to, it absolutely did not happen that way - there was plenty of goose poop just in front of it.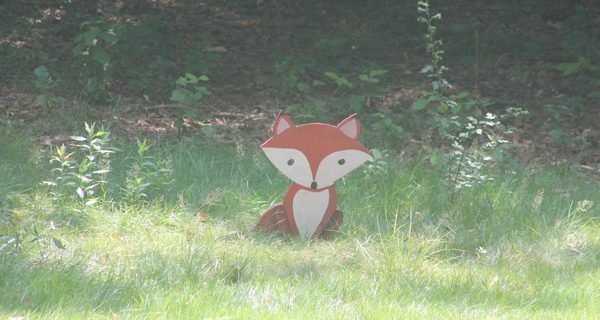 Perhaps a scarier fox image would have helped.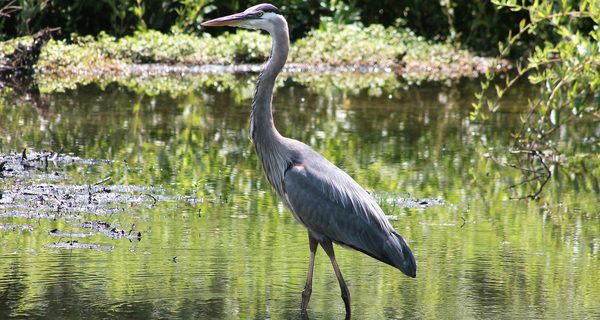 The snake was easy to spot, because whoever is in charge of hiding the cutouts for the scavenger hunts loves to hide things next to the stone bridge. They hid a reindeer there during the reindeer quest I did a few months ago, and an egg there during March's Easter egg hunt, so I thought it pretty obvious that they were going to put an animal there too. While it's likely not their highest priority, whoever is in charge of hiding these wooden critters for the children is going to have to up their game if they're hoping to fool this 32-year-old journalist and Bird Park scavenger hunt veteran.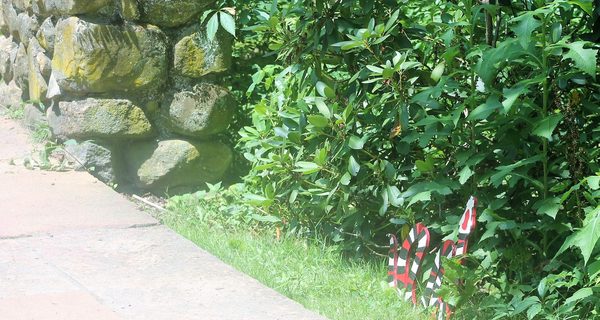 The hidden animal whose hiding place made the most sense was the butterfly. Organizers placed the wooden Monarch butterfly in front of a bunch of orange flowers, which were absolutely covered in live orange butterflies. The same technique played was employed with the bat, who resided above an actual bat house - although no bats could be seen at that point in the afternoon.
Unfortunately, I couldn't find the frog and felt too ashamed to ask someone where it was. But I will happily substitute some live turtles and a great blue heron for a wooden creature - even if it means coming up short of going seven for seven in the scavenger hunt.