Coach Mike Tosone addresses the group of players at the end of practice.
By James Kinneen
Hometown Weekly Reporter
In the era of youth sports specialization, it doesn't take much to lose a talented athlete to another sport. This is especially true of football, where athletes (and their parents) may look at the possible long-term health ramifications of the game and already be considering playing something else instead. With Walpole not playing any youth football this fall, the possibility that a future star Walpole High School football player opts to play a sport that is having games, and leaves football behind forever, is a very real one.
As an attempt to combat this, the Walpole Recreation Department and Walpole Youth Football are holding football clinics so that young football players in town can stay in touch with the sport.
"This is the best substitute we can come up with, given that there's no tackle football this fall," Mike Tosone explained on Wednesday afternoon. "We want to make sure what we do is fun and football related, and keeps their attention on the game of football so they don't lose a full year and the town doesn't lose a player or two who would possibly miss the entire fall and forget about the sport."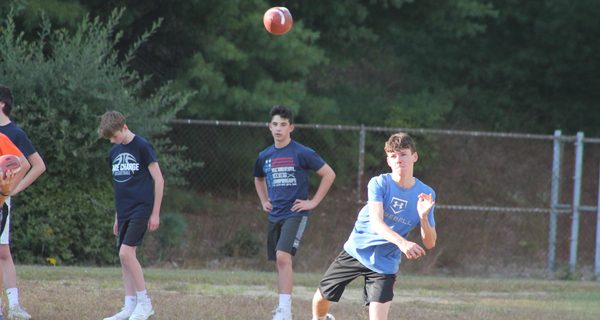 The clinics are being held Mondays and Wednesdays until the end of October. However, it is not exactly football, as there are still a lot of COVID-related rules they have to follow. While the Wednesday session had blocking drills, route running drills, simulated plays, and talked a lot about the different football terminology the team would use, they were not allowed to do anything in pads, which is hugely limiting to the group.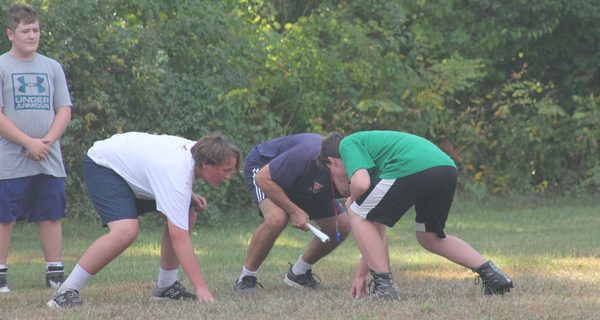 "We can't be in pads. This is very specific; this is as close as we can get. So, the drill work is familiar, the terminology is familiar, and from a position standpoint we'll talk real football, but as far as playing real tackle football, that can't happen. We hope for something in the spring, but that might be unrealistic given the conflicts that are going to occur."
Attendance is strongly encouraged, but with no games, there's much more of an understanding if kids have other engagements they can't miss. Unfortunately, those engagements are another huge threat to football; while there is hope for some kind of a spring season, many of these athletes play other sports that will be happening during any potential spring football season. This is a shame because, as Tosone explained, while across the state youth football participation is dropping, in Walpole it is holding strong.
"We would've had a full complement of players. The maximum amount each team can have in youth football is 36, and the eighth grade would have been pretty full. Walpole's numbers this year looked pretty good. I think you can make a general statement that youth football numbers across the state have suffered a little bit, but Walpole hasn't had an obvious drop-off in interest."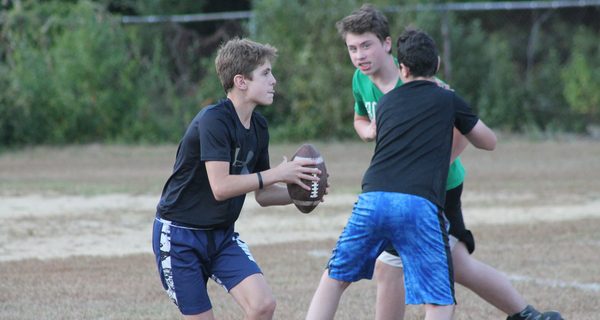 One of the advantages of not having to play for an eleven-on-eleven game is that players can pretty much practice wherever they want on the field. While most players had played football last year and opted for the position they played before, when lineman and skill positions were separated, there were many more skill position players than usual. This is because the kids were basically allowed to practice wherever they wanted, since there are no games for which to prepare.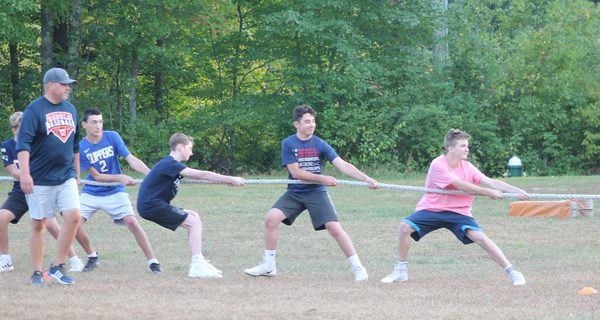 There was plenty of competition, however. Outside of the drills, the most intense competition came when the group played tug of war at the end of practice. For the kids, it was a fun way to end a football practice.
Walpole's football fans, meanwhile, are hoping that these pandemic-altered practices will be fun enough to keep the town's best athletes off the soccer pitches, tennis courts, and running tracks, and keep them on the gridiron.