New England's defensive intensity led to all sorts of easy transition baskets.
By James Kinneen
Hometown Weekly Reporter
There's a professional women's basketball team in Medfield, and if Sunday's game is any indication, they're very good.
Yes, the New England Trailblazers of the Women's American Basketball Association (WABA) play their home games at The Kingsbury Club, including a dominant 90 (yes, 90) point, 141-51 victory over the New York Ocean 11 on Sunday night.
The WABA was founded in 2017 by Marsha Blount, and advertises that its mission is "to provide additional opportunities for players post college. To provide a platform for players to extend their playing careers and continue to chase their professional basketball dreams. Our goal is to continue to build on the successes of the women's professional basketball leagues before us. Our Teams are community driven, with a focus on giving back to the communities in which we play."
As for the New England team, owner Steven Julien noted he saw an opportunity to fill the void of not having a pro women's basketball league in Massachusetts, noting: "We can't be the city of champions and not have a pro team here, so this is just the start of everything."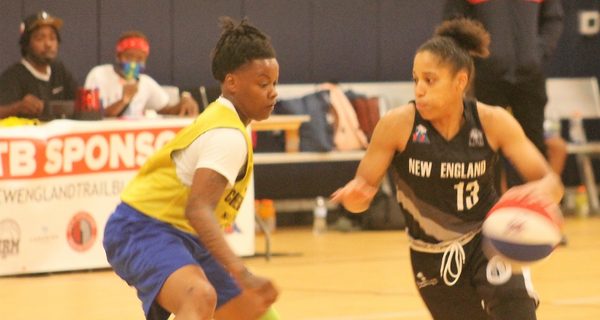 "The games are nonstop excitement," explained Julien. "We have some of the best girls from overseas, college graduates who score a thousand points in school. We have a very fundamentally sound team. I get it, in men's basketball there's the dunking and the whole nine, but this is one team that is going to come out and give their all and put on a great show for everybody."
While Julien was excited to share the WABA with Medfield, league spectators should expect some interesting rules that people aren't used to seeing on a basketball court.
The main rule is the "3D" rule, wherein a turnover in the backcourt activates the red light, meaning that a two-point basket will be worth three points and a three-point shot will be worth four.
While that rule could lead to some exciting comebacks, no rule could have helped the New York team on Sunday. Julien noted that they had some players unavailable, but that there are much better teams from New Jersey and Washington DC who will give the Trailblazers (named for the metaphorical trail they're blazing for women's' basketball) much more competitive games.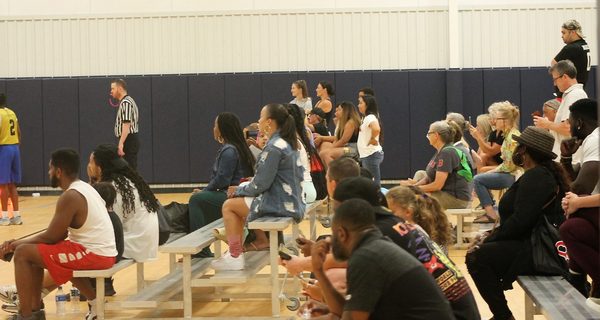 Dominating in every facet of the game, the Trailblazers (who roster players from BC, BU, Northeastern and UMass, among other schools) spread out their scoring, with Anna Kelly putting up 19 points and 11 assists; Deanna Kerkhof adding 17 points and 11 assists; Denia Stewart scoring 16 points to go along with her 13 rebounds and 2 blocks; Maggie Mulligan contributing 16 points, 10 rebounds and 3 blocks; and Shannon Ryan adding 16 points and 10 rebounds.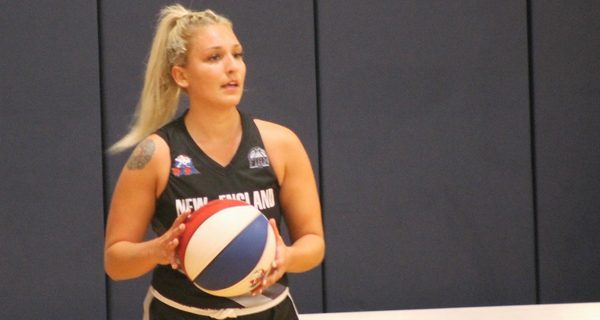 As for what is attracting the players to the league, Deanna Kerkhof said it was different for everybody. "Personally I graduated in 2013 so I had been out of the competitive game now for a number of years," she explained. "I was around the first time Steve wanted to start the team originally - and I'm a big proponent of women's basketball and I think we need more opportunities for females to continue their career post-college - and this is a wonderful opportunity for girls to play and be at home, not having to go to Europe, but they can still play competitively and have fun and travel and still be in that team atmosphere."
They don't have to go to Europe to play great basketball, and you don't have to leave Medfield to watch it.