[ccfic caption-text format="plaintext"]
By Ella Kohler
Hometown Weekly Intern
What do sneakers squeaking on gym floors and paintings hung to perfection have in common?
Two words: Bill Pope.
Following a seemingly unlikely career path, this gym-teacher gone gallery-director greatly contributed to the birth of Medfield's beloved Zullo Gallery and continues to play a key role in its management.
Years before the word "Zullo" held meaning to Medfielders, Pope taught P.E. at Dale Street School. During these days of blue mats and rainbow foam balls, Pope was an active member of the Medfield Council on the Arts (now known as the Medfield Cultural Council). One of this organization's projects ultimately led to the Zullo Gallery's creation, as members called for regular art exhibitions in town.
Pope explained that as time passed, certain members of the organization focused on other projects while he "held on" to the Zullo Gallery. As a result, Pope became the gallery's director. "I was always very interested in film, photography, and video," he says, "and teaching and raising a family, there wasn't a lot of time for that. So this was a nice outlet for my artistic interests."
These interests traced back to high school, where Pope once grappled with a future in the arts. After graduating from Medfield High School, Pope applied to multiple art schools, though he ultimately decided to attend Dean College.
"[I] was really kind of questioning my direction, what I really wanted to do and so forth. I always enjoyed working with kids; it was very natural for me," he says. So Pope headed off to Dean with a suitcase full of decisions to make. He ultimately studied in the education department before attending Springfield College for his teaching degree. While his chosen direction appeared to be education rather than art, Pope maintained the expectation that he would still have time for artistic pursuits.
If he did not find the time, he certainly made it. Particularly intrigued by film, he enrolled in a few night classes at MassArt and eventually even created his own movie. Pope laughs, "Way back in the day, there was a film called 'The Christmas Mission' — very few people know about this. However, it was broadcast, unbeknownst to me, many Christmas nights at midnight on Cable 8."
Pope's film fascination has influenced his gallery work as well. "I've realized how much I enjoy organizing the shows because they're kind of like small films to me," he says. "It's like putting one frame next to another and another, and you want to have a flow and excitement and interest and drama." Pope dreams he will some day return to film-making.
Yet for now, he has his hands full with the Zullo Gallery. He currently curates shows, finds artists and hangs artwork, among other responsibilities. While discussing how much time he dedicates to gallery work, Pope jokes: "all the time."
So it may not come as a surprise that Pope identifies funding for a full-time gallery manager as the Zullo Gallery's greatest need. Such a position would free up Pope's time so that he could focus more on exhibitions and long term projects. Additionally, it would keep the gallery open more hours. "It's only open on weekends. We should be open four, five days a week, at least," he remarks.
Other potential gallery additions include a cafe, which Pope envisions opening on certain Thursdays or Fridays for townspeople to enjoy the art and get their own work done. He also hopes for live music on a more regular basis, as well as expansion of the art classes offered.
In addition to these improvements, Pope hopes for greater public awareness surrounding the gallery. Firstly, he says humorously that he wants townspeople to know the gallery exists. "And that we're open on weekends, that we offer art programs, and that it's free to come in and see the shows on weekends. And we're constantly trying to expand and looking for new visitors and new people to volunteer and help out."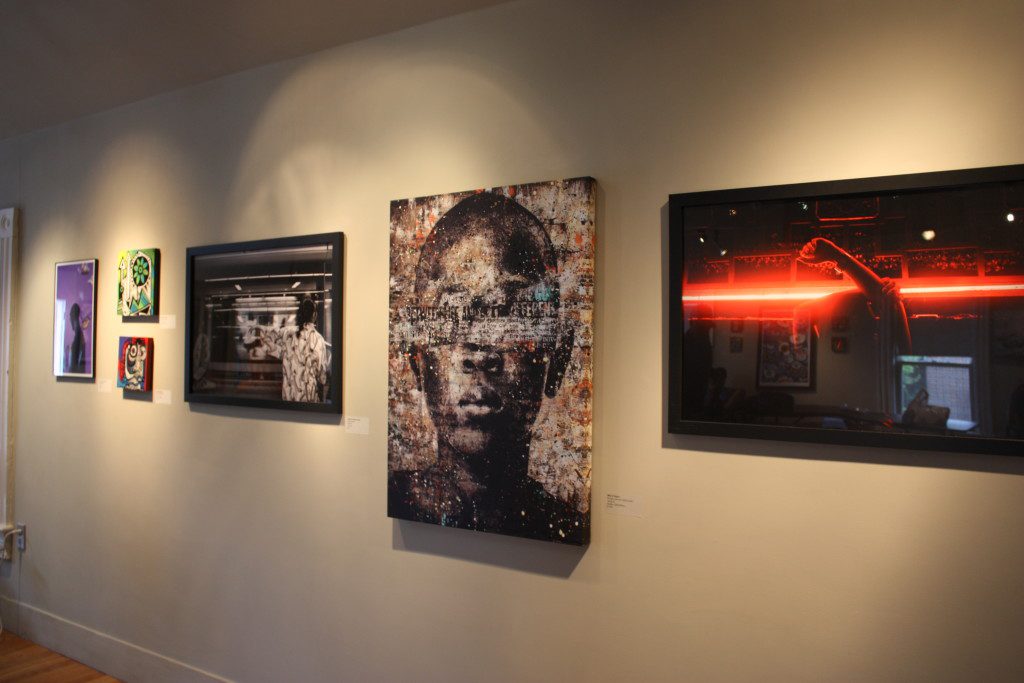 Notably, he expresses his gratitude for the current Zullo Gallery help, including the Zullo Board of Directors and Board of Trustees. He points to their contributions behind the scenes, notably through donations of time, financial support, and business and professional expertise. Additionally, Pope calls his Medfield High School student volunteers and workers "a godsend," citing the consistent support they provide.
Despite the challenges associated with the gallery, Pope and the Zullo team work tirelessly to keep its doors open so the town can enjoy all it has to offer. Pope points out the cultural and communal role the gallery plays. "It's an art gallery," he says. "It's a community gathering place. It's a nice place to really celebrate art and culture through the visual arts, through music and art education."
More information on the Zullo Gallery can be found at zullogallery.org.