A couple dances to Durkin's work on the piano.
By James Kinneen
Hometown Weekly Reporter
Barbecues are back at the Center at Medfield, and last Wednesday night chicken sausages with green peppers and onions, baked beans and coleslaw encompassed the meal of the day.
But while the food smelled great and the weather was perfect, there were a few special guests to make the night even more interesting.
During the pandemic, the barbecues were turned into "Parking Lot Parties" where food came in takeout containers instead of served inside the COA itself. Since May, though, the cookouts have returned to their usual form both inside and outside the COA, with Wednesday's marking the penultimate (the next one is in September) of five in total for the summer, before they are replaced by Supper Clubs in the fall and winter.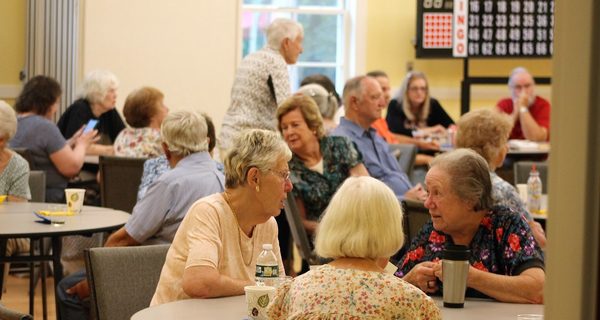 Although past cookouts have consisted of over a hundred people, Roberta Lynch has been capping them at around sixty - though she opened that number to a little over seventy after people were begging her to let them come on Wednesday evening. And while many people eat inside to be closer to the musician and the beverage station, there is a beautiful spot outside where people can sit under the COA's new tent (the old one was ruined by a microburst last July).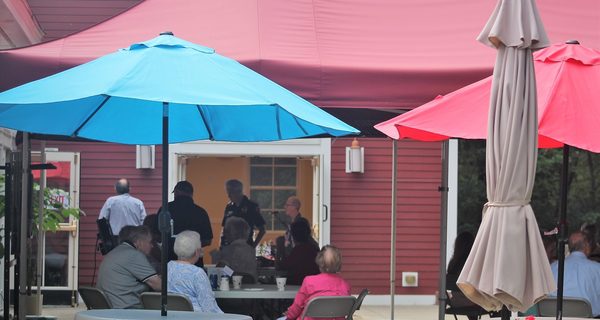 Lynch was highly praising of the night's musical performer, Patrick Durkin, noting the singer and pianist has a repertoire of nearly six hundred songs he can play. An alumnus of Berklee College of Music, Patrick Durkin is also one of the premier dueling pianists in New England, though he didn't have to worry about facing off against anyone at the cookout.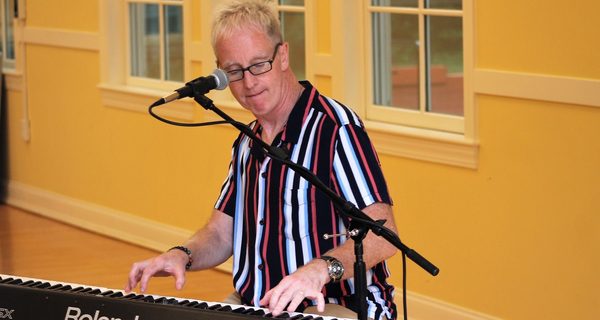 Another featured guest was Medfield Police Chief Michelle Guerette, who reached out to Lynch and asked if she could do a meet-and-greet with the seniors sometime. Lynch, in turn, invited her to the cookout.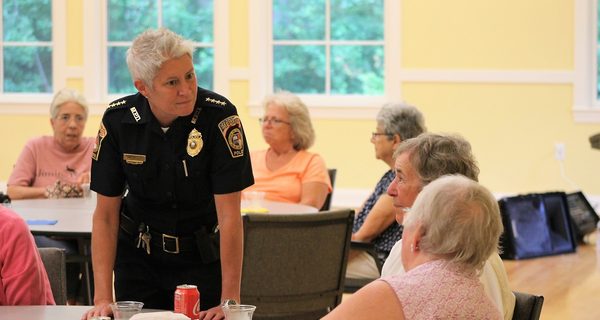 While this event was booked solid, Lynch noted that there's still a bit of hesitation when it comes to other in-person events.
"All our programs are up and running, but I will say our participation rates are not one hundred percent, they're still down a little bit. But there's a lot going on out there with the Delta Variant and I think some people are still a little hesitant to come in. But with that said, tonight with the cookout and the entertainment and our lovely beverage area, we probably have seventy people here today."
While the future is uncertain with new COVID variants arising, a lot of music, a greeting from a town leader, some chicken sausage and a healthy dose of normalcy were on the menu last Wednesday night.