Walpole's Commonwealth Dance Academy used its outdoor space for rehearsals.
By James Kinneen
Hometown Weekly Reporter
As COVID recedes, Hometown Weekly is taking a special look at how some of the businesses in its communities are transitioning back to post-pandemic circumstances.
Not quite traditional schools but not quite a youth sport, dance schools occupy a unique space in the business world. Because of this, when COVID hit, they found themselves without a clear playbook on how to adapt to the virus, the lockdowns, and the strict capacity limits that came about.
But after speaking with Walpole's Commonwealth Dance Studio, Medfield's Mass Motion Dance and Needham's A Fine Dance Studio, it became clear that when faced with these challenges, the schools came up with creative solutions, discovered better ways of doing things, and made sure their students had an outlet to be social, active, and to express themselves via their art during unprecedented times.
Unsurprisingly, Zoom played a huge role. Early on, essentially all the schools immediately went to online classes, with some eventually moving to part Zoom, part in-person, and others keeping certain classes online and other classes in-person. But, as most schools returned to full in-person learning, the appeal of dancing on Zoom largely waned; most schools are back to majority, if not completely in-person classes.
Getting creative was a recurring theme among the schools, with Mass Motion's Alexis Murphy going so far as to proclaim "COVID has definitely forced a very creative industry to get even more creative." Murphy noted that at one point, Mass Motion kept class sizes low by having one teacher bounce back and forth between two classes that were filled less than usual. She also had parents videotape their kids doing their skills, then put it together as a showcase on video.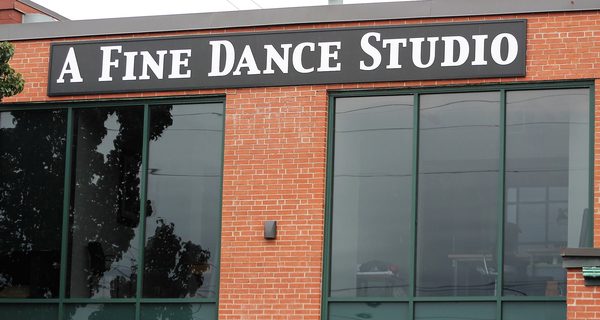 One of the more interesting things about the pandemic-era changes was that while there were still competitions, they changed substantially. Usually these dance competitions would be an all-weekend affair, wherein mutliple studios would all gather together to both dance and watch their competition. Instead, competitions set up a block system where studios would be given a specific block of time, during which they'd dance for judges.
"The competition world really stepped up to the plate by offering a block schedule," A Fine Dance Studio's Abigail Fine explained. "What would usually happen is we'd register for a competition that would normally be Friday, Saturday and Sunday. But because of the pandemic, we showed up at our block schedule time and all our dances went at the same time. We had all 80 of our dances go almost like a recital, where everything would go in order - but only our studio was there, nobody else. Once all the studios had their blocks at the end of the weekend, on Sunday night, they would livestream the awards."
While this might have saved a lot of time, it did come with a pretty serious drawback. Although it makes things easier and quicker, the dancers would rather perform to the larger crowds, which were banned, with kids being allowed only one audience member apiece.
"Kids absolutely preferred having a gigantic and exciting audience. They oftentimes would come offstage and say 'it just felt like I was dancing to an empty room.' I know they would have preferred an audience, but our kids are so respectful and realistic. We didn't even have a recital last year when other studios did. And the reason we didn't was because of safety. So they understood completely. They said 'we want to dance, and that's all that matters."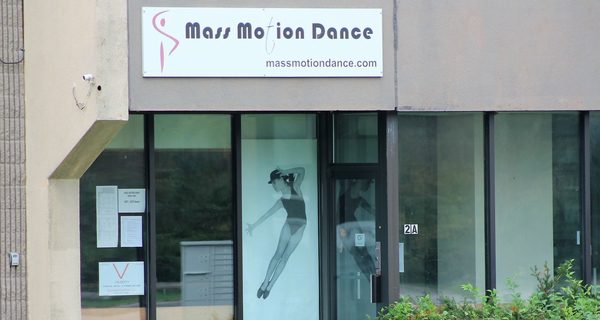 Fine said that the competitions would likely move to more of a hybrid between the old system and the block system going forward, but many other changes dance schools made will stay around as things return to normal. Both Commonwealth Dance Academy and Mass Motion Dance held outdoor recitals. After holding an outdoor recital behind the studio, Commonwealth Dance Academy discovered they liked their outdoor space enough that they used it as an extremely COVID-friendly rehearsal space. Mass Motion Academy, on the other hand, liked the outdoor show they held so much that they are planning on adding it as an annual show.
Supply chain issues were another thing that came up again and again.
While Commonwealth Dance Academy's Elaine Mannix noted she had a bit of a leg up in knowing what disinfecting supplies to load up on because she also works in the daycare field, other schools talked about backups getting items like Lysol wipes. But many of the schools had a unique problem: lack of costumes. Some girls needed to dance in plain black leotards because there were costumes to buy. Getting creative, Mass Motion had a box where girls could trade shoes, while Fine reached out to some of her former students to see if they had any old costumes. According to Fine, dancers tend to keep old costumes more than trophies because dancing is an incredibly subjective art form, so they value the art above who judges deemed a winner.
No matter what happens with masks and student numbers, the cleaning protocols are likely here to stay. All the studios talked about not having to shut down due to a COVID outbreak, with Commonwealth Dance Academy going so far as to say with air filters, open windows and parents being very strict about keeping sick kids at home, they didn't see anybody get so much as a cold.
"We haven't had a cold all year. We have our windows open for longer in the season. We have air filters. Even some of the protocols with kids staying home when their sick - parents were really great about that. We didn't have any COVID transmission here, and I think that's because the families in our school were diligent about staying home when they were sick."
While there was a spirited debate about what regular schools would look like in the fall, dance schools seem to be using an abundance of caution. Most are having parents remain outside until they pick their kids up. A Fine Dance Studio is keeping classes at about half capacity compared to what they were before, both for safety reasons and because it lets them teach better. Many schools are leaning on each other to see what works and what doesn't.
"All dance studios are doing everything in their power to keep kids as safe as possible and make sure dance can still be offered to everyone," Alexis Murphy explained. "It's such a beautiful art form and it's so great for children to move, especially in the wintertime, and get exercise and be with others. I think that's the biggest takeaway - we've learned that kids need that interaction and that physical exhaustion to feel better about life and the world around them."