David Denison was one of the few people willing to brave the heat and use the newly reopened skate park.
By James Kinneen
Hometown Weekly Reporter
You toil all week getting your pool from a green swamp to a blue oasis as your children complain, hour after hour, that they want to swim. But just when you get the chlorine and PH levels perfectly balanced, the kids say the water is too cold and they'd rather play Roblox.
"Is it ready yet?" your children repeat, ad nauseam, as you try and connect the right wires and download the right updates for their new video game system. But as soon as you get it going, they would rather play basketball or ride their bikes.
Every parent knows this frustrating scenario. It looks like the Sherborn Recreation Department does too.
See, on June 12, the Sherborn Recreation Department reopened its tennis and pickleball courts, Sherborn playground, basketball courts, the skate park, Jameson Fields themselves, as well as the batting cage there. However, there will be no toilets installed at any facility, and the Fessenden Fields and Laurel Farms remain closed due to turf restorations. But while families were surely clamoring for the playgrounds to open and athletes were surely begging to reopen the tennis courts, this weekend, the courts and playgrounds were both empty.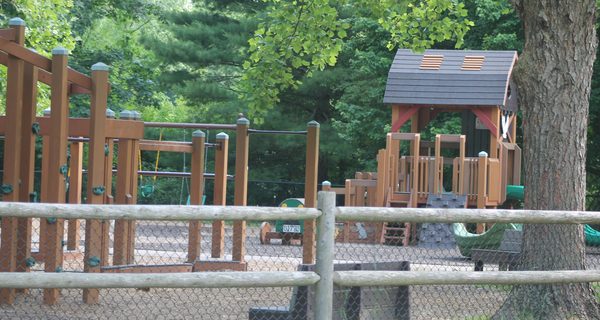 There are a couple of options as to why. The first one is that people didn't know the playgrounds and tennis courts were reopening. One of the few people I saw at Jameson Field was a young man named David Denison, who was riding his scooter at the skate park. Over the course of our conversation, he noted that he hadn't heard about anything reopening.
"I just used my driveway. I didn't build anything - just practiced some casual things. I feel like I need to get a little more practice in before I fully do some other stuff on here," he told me when I asked how he has been practicing his tricks with the skate park closed. "But, I'm pretty excited to be back here. I didn't even realize it had reopened until I just decided to come here and saw it."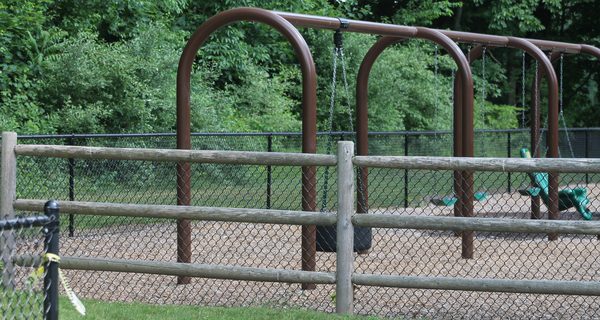 The second option is that people don't want to come to playgrounds or tennis courts due to fears of COVID-19. This argument didn't hold up when, while driving around town, it was clear how many families were eating ice cream or drinking on picnic benches outside.
The third answer is most likely the correct one: the heat. With both Saturday and Sunday hitting over ninety degrees, even the worst sufferers of cabin fever would rather go to a lake, a pool, or sit somewhere with air conditioning than to a basketball court. It was just too hot for families to take their kids to the playground, or for people to play even the most casual game of tennis.
But like the kids eventually take to the pool, or play on the video game system (although sometimes, the parent ends up swimming or playing the video game system using the "I spent all this time and money, so somebody's going to use it" argument), families will eventually return to the playgrounds, and athletes will return to the tennis courts they were so desperate to have reopen.