Despite the attempts to slow him down, James McGowan finished the game with 31 points.
By James Kinneen
Hometown Weekly Reporter
In 2008, Steph Curry was held scoreless while playing for Davidson in a game against Loyola Maryland. Davidson won the game by thirty points, and the odd strategy of double-teaming the future NBA MVP on every possession was relegated to the world of sports trivia and basketball "fun facts."
After James McGowan went 4-4 from three on his team's first four possessions of the game, Hopkinton had to be considering using the same strategy against him.
Facing a defense whose sole purpose seemed to be to keep him from scoring after the first couple minutes of the game, on Tuesday night, future Bowdoin Polar Bear James McGowan coldly dissected the Hopkinton Hillers to the tune of 31 points, in what was ultimately a 72-62 Wolverine victory.
Hopkinton came out in a loose 2-3 zone and were immediately met with two straight James McGowan threes. After the Hilltoppers called a timeout and made some adjustments, they were met with another pair of back-to-back McGowan threes. After another Hiller timeout (and presumably some frustrated words from their coaches), Hopkinton opted to play a zone with every player but the one who was pasted on McGowan (it wasn't a box and one; it looked more like a diamond and one, if forced to guess), although a McGowan layup made the game 16-13 after one quarter (COVID rules eliminated halves).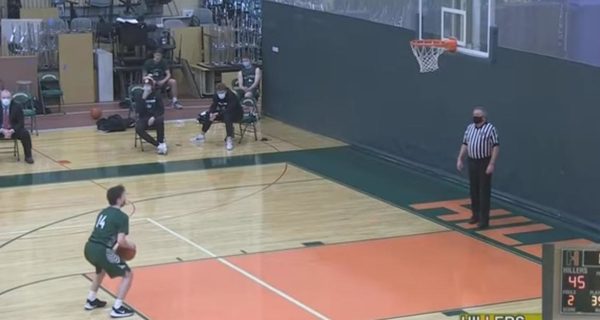 With the defender on McGowan occupied, Russell Dolabany took over in the second quarter. A putback and a three from him made the game 21-17, before a three from Mike Noone kept the Hilltoppers at bay. After a McGowan midrange jumpshot, a deep three from Noone and a putback off a scramble from Brian Cole, Westwood led, 36-29.
A Dolabany three stretched the lead to 42-33 early in the third, before the junior delivered a beautiful pass to Brendan Donogan, making the game 53-41.
But just when it seemed like Westwood was about to run away with the game, some sloppy possessions and the Hillers finding their groove cut the lead to 56-52.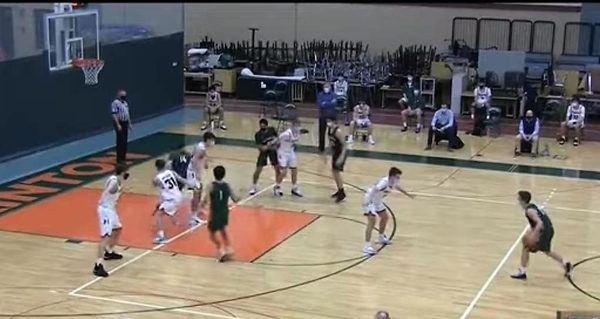 A Robert Collie three stretched the lead in the fourth, until McGowan came storming back onto the scene. After a steal led to a layup from him, he hit a fadeaway and a step-back three, making the game 68-57. At that point, the only question would be how many points McGowan ended up with, as the Wolverines rolled to a 72-62 victory.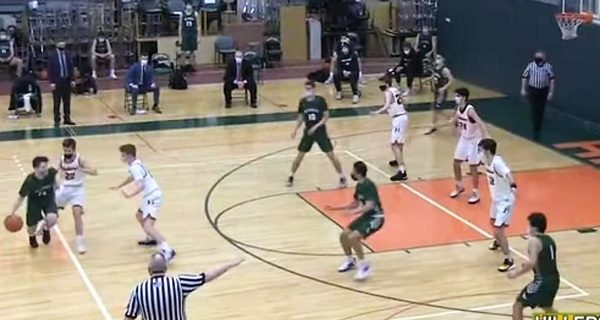 The answer turned out to be 31 points, although Dolabany's fifteen were key to the victory, and Noone's nine points (mostly from deep) kept the defense from collapsing too much.
Unless they have a very good on-ball defender, teams are going to have to decide whether they want to risk McGowan getting hot from deep and torching them for thirty-plus points, or doing their best to try and take him out of the game at the risk of Dolobany feasting on a defense that can't offer much help with a defender occupied. Going forward, we'll  see what they do.