[ccfic caption-text format="plaintext"]
By Michael Flanagan
Hometown Weekly Sports Editor
Despite a 12-4-2 record, the 2017 season came to tough end for the Wellesley High School field hockey team, falling 1-0 to arch rival Needham in the second round of the Division I South playoffs.
This season, the Lady-Raiders will look to return to the state tournament and take care of some unfinished business with a new cast of leaders guiding them.
Among the many key names returning for Wellesley field hockey in 2018 are their three senior captains in defender Lauren Ruggiero, midfielder/defender Lauryn Nelson, and 2017 leading-scorer (12 goals, 13 assists) and center-forward Brooke Hamilton.
"We want to make the tournament early on in the season," said Hamilton of the team's general goals for this season. "That way, we can continue to fight for some home field advantage."
Amongst the many goals Wellesley has for this season, maybe none are bigger than taking down conference rival and perennial Bay State power Walpole.
"Walpole always has a strong field hockey program," said Hamilton. "One of our main goals is to be prepared for that challenge and to bring our best game."
As for how her team has meshed throughout the preseason, Hamilton says that things have gone smoothly, but there are still some things that Wellesley needs to work on in order to achieve their ultimate goals.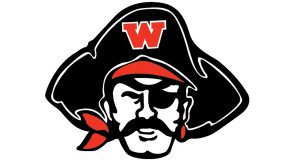 "We jelled pretty quickly as a team," said Hamilton. "But we still have a lot of things that we need to continue to work on. With that said, I feel very confident in the team and what we will be able to accomplish this season."
The Raiders will open up their 2018 campaign at home against Bay State Conference rival Weymouth on September 5, and will travel to Walpole on September 14.
For funny and incisive sports analysis, follow Mike Flanagan on his personal Twitter at @fLAno0.