The Needham Veterans of Foreign Wars Post 2498 recently volunteered to be a site for collecting personal protection equipment (PPE) for healthcare workers. Working with the Massachusetts National Guard and Massachusetts Emergency Management Agency (MEMA), the Post facility on Junction Street became a busy place as donations arrived from MEMA-approved organizations and were stored in the facility's function hall. These donations are distributed to healthcare and first responder organizations, not for the general public. Donations arrived last week at the Post.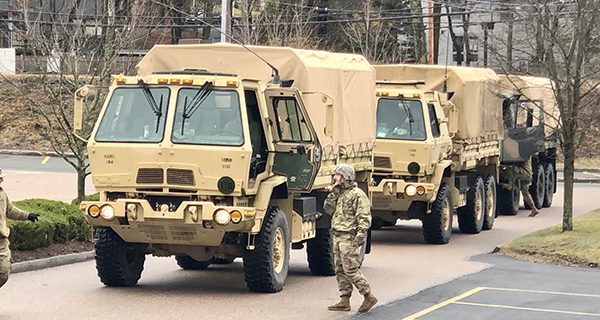 The project is an effort by the Veterans of Foreign Wars Department of Massachusetts and Needham. Thirty VFW posts throughout the Commonwealth are participating. On Sunday, March 29, the Governor's office officially announcement it to the public under the COVD-19 Procurement/Donation Program.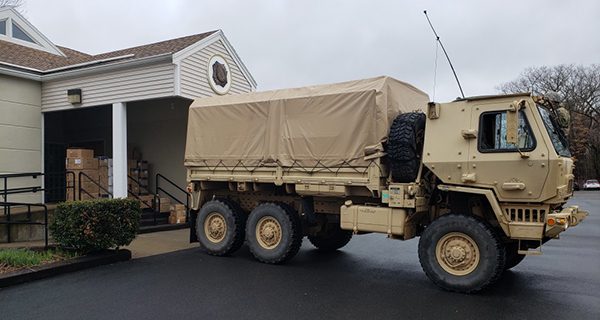 The next day, Monday, March 31, the first pickup of supplies from the Post occurred as National Guard soldiers pulled up in trucks to load face masks, bleach, gloves and Tyvek suits.
Needham's VFW Post commander, Dana M. Storrs stated: "Needham Veterans of Foreign Wars Post 2498 will help any way we can in our nation's time of need. We will continue to work with MA State Gov and MEMA."
If your organization would like assist, visit the link on https://www.mass.gov/covid-19-ppe-procurement-and-donation-program and find the procurement program mentioned above.