For far less of a walk, you could just travel down Dwight Street and see this view of the Charles.
By James Kinneen
Hometown Weekly Reporter
Various reviews of the Shattuck Reservation talk about how good of a trail it is for mountain bikers, snowshoers, and joggers. That sounds about right, because while it is a nice area and provides some decent views, there are much more interesting places to explore that require far less walking, if you're looking to see something more interesting.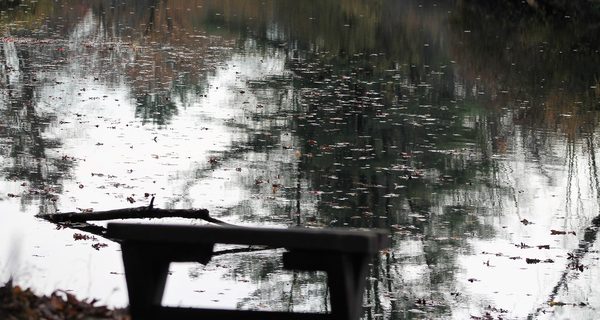 The Shattuck Reservation Loop is extremely well maintained. In fact, when I went there on Sunday afternoon, October 25 (and dodged watching the disaster that was Patriots-49ers), the early parts of the trail smelled like fresh lumber. This was because there were some enormous trees that had been chain-sawed in half after being uprooted and falling on the trail, and the ground was covered in their sawdust.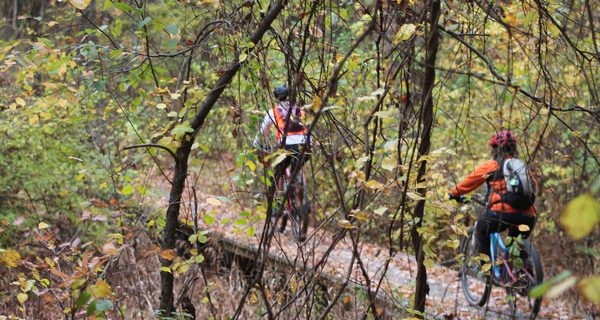 While you're likely to be alone on the trail, it's a little tough to find solace because of the loud gunshots. I knew this was coming, because on Shattuck's page on AllTrails.com, Janene Asgeirsson mentions how disconcerting it was when she was hiking the trail that someone was shooting a gun nearby. I found it odd nobody was acknowledging this very interesting experience, and didn't have much desire to enter the woods where somebody was shooting nearby. When I Googled it, though, I found the shots were likely coming from the Medfield Sportsmen's Club nearby.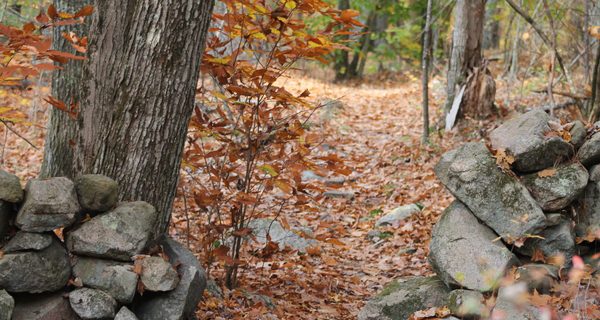 While it's far from a strenuous walk, your return on investment for hiking the loop is basically a very small look at the Charles River. There's also an absurdly small, one-person bench there, which looks a bit odd - although I acknowledge it would be a huge pain to carry a full-sized bench through those woods. Still, very close by, the far more interesting trail isn't really a trail all: it's about a three-hundred-yard straightaway that ends at the Charles River.
Right when you're done with the Shattuck Trail (or when you start it, either way), if you take a right, you come across an overgrown path still covered in telephone poles with "no parking" signs. It offers really nice views of the surrounding foliage and Charles River. For about a tenth of the walking of the Shattuck Trail, you get a much better view of the Charles there.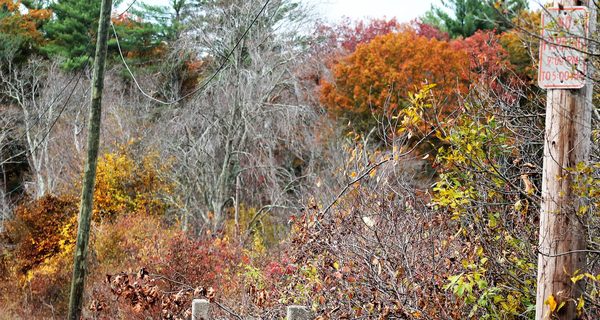 My GPS told me this was Dwight Street, and a bit of Googling told me the area used to have a bridge that Timothy Dwight had built for easier access to land he owned. Apparently, it was destroyed in a flood in 1936 and was never rebuilt, although that wouldn't explain why there are still so many telephone lines on what was once a street, or why they have modern-looking parking restriction signs on them.
Whatever mysteries that street holds, unlike the Shattuck Reservation, it's not a long trek to investigate it.