Despite not getting to play his senior season, this Westwood player is practicing for his college lacrosse career.
By James Kinneen
Hometown Weekly Reporter
With the recent opening of Westwood's fields and parks, I wanted to see if people were taking advantage of that new social distancing opportunity last weekend. So, on Saturday, I headed to the high school and found a wide variety of people engaged in a wide variety of mostly athletic activities.
The first group I saw consisted of a man and his son driving a remote-controlled truck around a field. Unlike the kids' toys that you plug in, this "truck" ran on gasoline and had no shell to make it look like an actual car. The man told me that on flat ground, it could hit 45 miles per hour, and that it's just a hobby for him (he has no mechanical background and isn't making money from it). It was pretty cool to watch in action, but when I asked if he raced them, he said no; it was an old one (from 2005) which couldn't compete with the newer remote-controlled vehicles.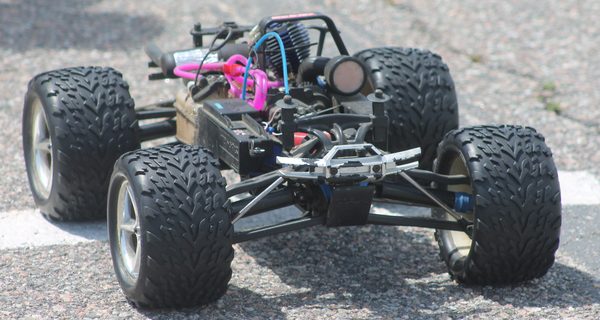 Over on the tennis courts, a bunch of people were playing tennis (all singles, no doubles) with various levels of skill. I'd chalk the unforced errors up to rustiness, but tennis is a tough sport and every court in America features people struggling to keep the ball in play.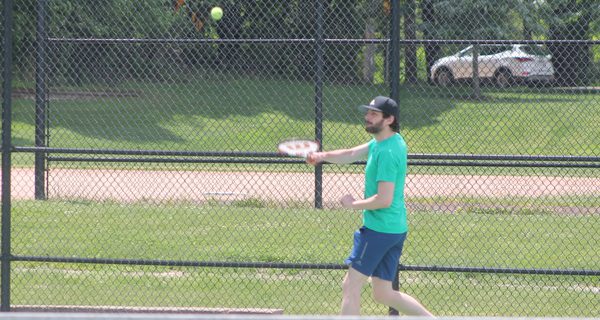 While that looked like fun, a couple of girls and a father-son combination were taking their sports trainig much more seriously. On the softball field, one girl was hitting balls into the outfield, where another was fielding fly balls and firing the ball back towards the plate. Apparently, the outfielder plays for Wesleyan and is training for the season, and the person hitting her flies was a former teammate.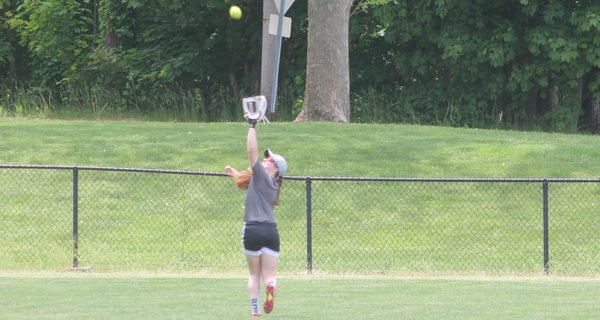 On the baseball field, a father was hitting ground balls at his teenage son. Both of the fielders were the ones training to compete currently, which may explain why the people hitting the balls were struggling so much - both the girl and the father consistently lobbed the ball in the air, and either missed it completely or shanked it nowhere near where it was supposed to go. In fairness, this is far more difficult than it looks, as any dad-turned-Little-League-coach will tell you.
On the football field, a lacrosse player was practicing his stick handling and shooting at an empty net as a handful of joggers ran around the track. He said he was a senior at Westwood High this year, but is practicing because he is going to play for the University of Scranton next year.
It will be interesting, a decade from now, to see how many people get in arguments about who would have won the 2020 state championship, with so many seniors not getting a final chance to play their last seasons. I'm willing to bet every bar in Massachusetts will have some boisterous lacrosse, baseball or even tennis player loudly explaining: "You don't understand, bro - we were so stacked in 2020. I guarantee we would've won the state championship if not for the 'rona." So that's something to look forward to.
I knew there were a couple of fields at other schools, so I went to Downey School and Deerfield Elementary soon after. There, nobody was taking advantage of the fields and the playgrounds were still covered in police tape.
For now, it appears, serious sports training is Westwood's preferred social distancing activity.