On Labor Day morning, area runners took to the streets of Walpole for the 44th annual Walpole Labor Day Road Race. The road race, which was comprised of three separate races - a 5K, 10K, and one-mile fun run for kids - brought out runners and spectators alike for a beautiful holiday morning.
The top three finishers in the 10K were Walpole residents Danny Horgan (33:38), Eric Flaman (34:11) and Aristides Cruz (36:47).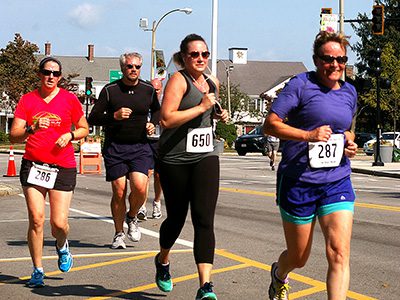 The top three finishers in the 5K were Walpole's Shane Grant (16:30) and Zach Ganshirt (16:32), with Canton's Louis Raffetto (16:46) in third.
The kids' one-mile fun run, meanwhile, was conquered by Smithfield, RI's David Parenteau (5:43), with Walpole's Thomas Stanton (5:59) and Tom Budka (6:22) close behind.