The group warmed up before playing a game by rallying back and forth with no points being scored, which explains the pickleballs strewn all over the court.
By James Kinneen
Hometown Weekly Reporter
If you've been to Bird Park lately to play a tennis match, you may think that for the first time since 1882, the dimensions of a tennis court have changed.
But those new lines are actually for a new game: pickleball, a hybrid of tennis, badminton, ping pong and the paddle-and-ball game you likely grew up playing at the beach.
Invented in the 1960s but seeing a surge in popularity in recent years, pickleball can be played on any tennis court, but needs to have its own lines drawn on the court to be played correctly. While some inventive players have opted for chalk or tape, thanks to a donation from the Bird family, the tennis courts at Bird Park are both freshly paved and featuring the outlines of the new sport.
But since the game is so new, just adding the new lines on the court surface may not be enough to attract people who might have heard of it, but haven't seen it - never mind those struggling with the rules or trying to develop any skill. To that end, for the last few weeks, Maura O'Gara has been hosting Pickleball at the Park a beginner to intermediate program to both introduce players to the game and to bring people together to play.
"Pickleball happens to be the fastest growing sport in the United States," O'Gara explained. "It's great for all ages. It's fun, it's easy to pick up, and since we already have tennis courts at the park, it was pretty easy to paint the lines for pickleball within the tennis court. We wanted to invite the public to have an outdoor opportunity for pickleball. It's been wildly popular, so I'd love to see more folks take advantage of the pickleball courts here at the park."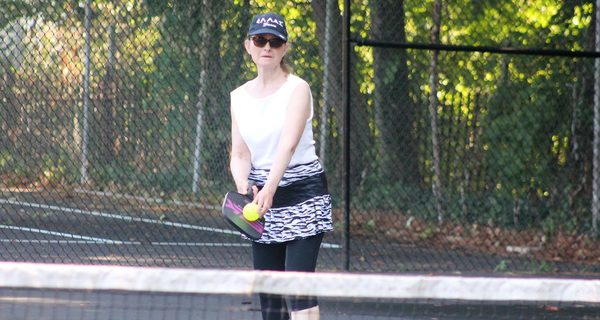 O'Gara explained that less than a third of the people who signed up for the program had played before, and that while she herself is not a tennis player and can't vouch for how much of an advantage having a tennis background is, many of those who signed up were in fact tennis players. Still, compared to that sport, she believes pickleball is more of a finesse game, which is why it's so popular with all ages, as being young doesn't provide the same kind of advantage it does in more speed and power-based games.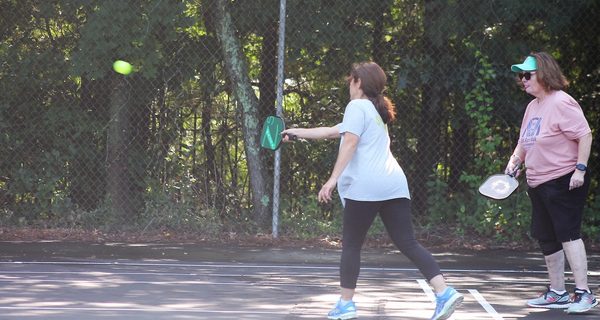 O'Gara said that because COVID pushed some things back and the lines are new, people should expect to see even more pickleball-related events in the future, including some pickleball lessons she's toying with creating.
But none of that would be getting lined up had the players at the summer's Pickleball at the Park sessions not enjoyed the game so much.
So, like the new lines on the tennis court, pickleball is here to stay. And O'Gara is here to help people discover it.
"I'm excited that we can provide an opportunity for people to bring pickleball into their lives," she said on Friday afternoon, before grabbing her paddle and hopping into a game.