Baserunners were often left stranded as Walpole struggled with consistency at the plate.
By James Kinneen
Hometown Weekly Reporter
A 5-1 loss to Newton North knocked the Walpole softball team out of the Bay State Conference tournament on Thursday afternoon. But while it would have been a nice feather in the team's cap to win that tournament, the Timberwolves viewed it as a valuable experience and learning opportunity as they look ahead to the much more important state tournament just around the corner.
"We knew going in that they were going to score runs and we would just have to score more," Coach Rachel Sprague noted after the game, "but it was good practice for the state tournament next week, that we'll get in. It had that playoff feel and it was good to get that kind of experience before next week."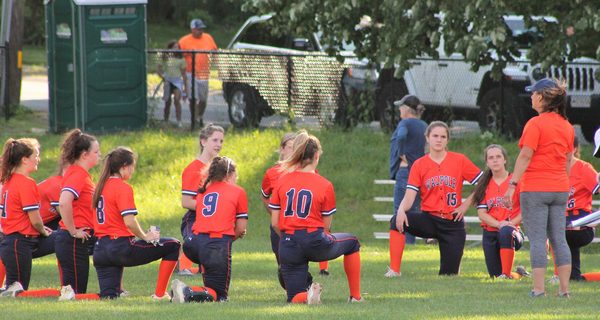 Walpole just couldn't get their bats going throughout the day. Down 3-0 already, after Abigail Kearns was able to get on base, Newton North's second baseman robbed Brookie Arena of a base hit via a beautiful over-the-shoulder catch in the fourth inning. After some big hits stretched the lead to five for the Tigers, little else happened for Walpole at the plate until the seventh inning.
In their last chance to even the game, Abigail Kearns laid down a bunt for a single, and was eventually able to score on an Ashley King line drive that was almost a diving catch by a Newton North outfielder. It was too little, too late, though, as it came with two outs. While a Walpole player drew a walk in the next at bat, the next Timberwolf struck out to end the game.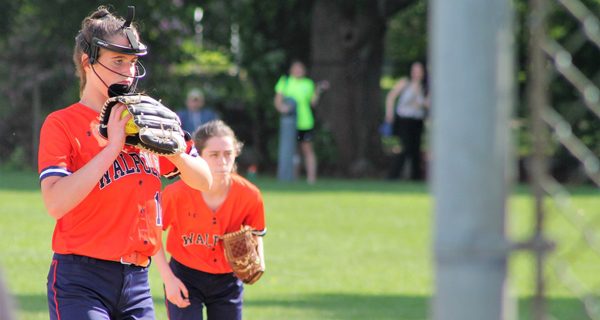 While the team lost, when asked what went wrong, Coach Sprague said she didn't really think anything did. For Sprague, this was not a case of Walpole playing poorly; they played well defensively against a good team, this was a game where they just couldn't get the runs across the plate.
"I don't necessarily think anything went wrong; Newton North has some big hitters and we made no errors, so I can't really complain about how we played. We kept battling offensively and Ella Maher, their pitcher, is really strong. We kept fighting but we just couldn't push the runs across. But we had a clean defensive game, and you really can't be upset when they're just crushing the ball."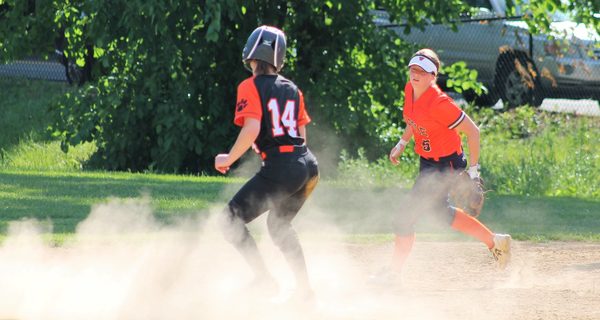 When pressed on who stood out to her, Coach Sprague said: "Our outfield had a great game. They were robbing them of some big hits and really covering a lot of ground out there. I'm really proud of them," while noting the team had two games left to prepare for the tournament, which, like the one held by the Bay State Conference, is also single elimination.
Soon enough, we'll get to see how the experience they gained from the BSC tournament translates into the MIAA tournament.