Needham High School baseball was robbed of its season and ability to honor its seniors in 2020 due to the COVID-19 pandemic. Photo by Mike Flanagan.
After winning the 2018 Division I state championship and making it back to the tournament in 2019 (5-4 first-round defeat to Xaverian), Needham High varsity baseball looked poised for another successful season in 2020.
Needham had five seniors returning to varsity in 2020: captain and shortstop Steven Donovan, captain and pitcher/first-baseman Kyle Lambert, third-baseman/outfielder/pitcher Tom Berkley, first-baseman Kieran Healey and outfielder/pitcher Will Roberts.
Unfortunately, the COVID-19 pandemic has forced the cancellation of the 2020 MIAA spring athletic season, abruptly ending the high school baseball careers for these five Needham seniors.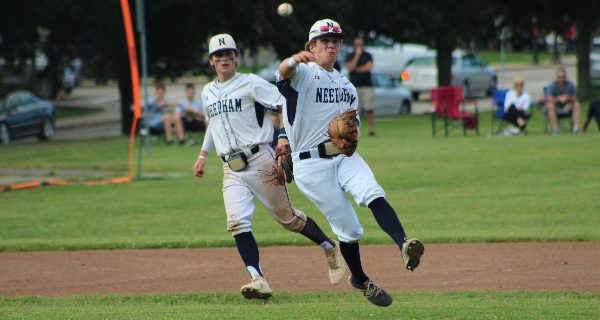 While it holds nowhere near the same type of symbolism and meaning as stepping out onto the diamond with family and friends for senior night, Needham High baseball still found a way to honor its 2020 senior class in a Twitter thread tribute throughout the past week.
Seeing athletes such as these Needham baseball players go out like this is absolutely gut-wrenching. It's a tough and unfortunate situation but it appears Needham baseball is doing an incredible job of making the best out of it.
For funny and incisive sports analysis as well as game highlights, follow Mike Flanagan on his personal Twitter and Instagram @flano0