With players not allowed to head the ball, things can get a bit strange when the ball is in the air.
By James Kinneen
Hometown Weekly Reporter
With a wide variety of rule changes coming to Massachusetts high school soccer, on Saturday afternoon, the Needham Defenders and the Medfield Fire of the eight grade BAYS (Boston Area Youth Soccer) division provided a preview of what soccer will look like in the Covid-19 era.
Unfortunately for the Fire, it looked like a 6-1 loss where they were unable to stop Basil Malak and Josh Van Dam from essentially scoring at will.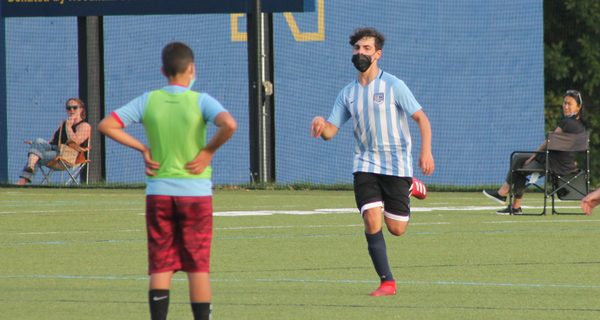 The first half was close, with Malak scoring for Needham and Medfield's Alec Borman floating a pretty ball above the Defender keeper's head to tie the game, 1-1. Unfortunately for Medfield, the second half would see back-to-back goals from Van Dam to go up 3-1, before two goals from Malak and one last bit of Van damage gave the two star players dueling hat tricks, and gave Needham an insurmountable 6-1 lead.
After the win, Needham Coach Ari Zacepitzky noted that while he was obviously happy with how the team performed, he was happy to see the kids get to play after such a long time off.
"I think it's just great to have the kids out here. It's been ten months since we've played soccer games. And it's just fun to see the kids play. I think they had a great game."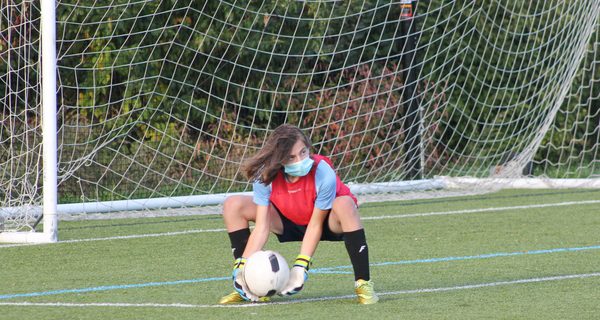 As for the COVID-related impact, Zacepitzky said he had one kid opt out of the season, but wasn't sure whether that was related to COVID or not, and that the most obvious COVID-related issue the kids are dealing with is playing in masks.
"I think it's wearing the masks, the kids have to get used to that. But I think with the cooler weather, it should get a little easier. And some of the rules have changed - there are no throw-ins or corner kicks, and no headers, so I think that's taking a bit of an adjustment, but you adjust to the changes.
While acknowledging his now 0-3 team is "off to a tough start, but we'll get there," Medfield Coach Jeff Koterba was happy to be playing - no matter what the outcome of the game.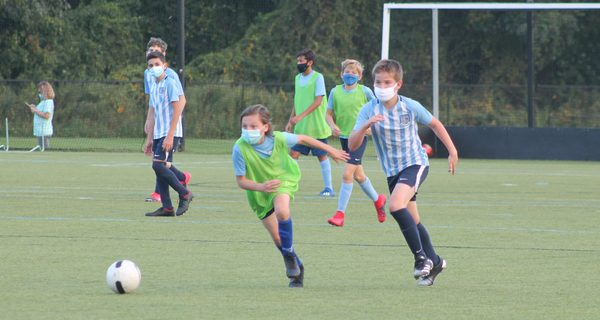 "Needham played a tough game. They had a lot of fire in them and we hope to see them in the five weeks and have a chance to get back at them … I don't believe any towns were cut from the league due to COVID-19, but it's definitely impacted how we practice and the things we get to do. The boys have adapted pretty well to it. Everybody is wearing a mask and following all the rules, so it's different. But we're thrilled to be out here and able to play."
Many of the same rule changes are soon coming to the high school level. It remains to be seen whether high school coaches display the same level of gratitude as those of the Fire and Defenders.