While the team gave up ten runs, teammate Ellie Donahue pointed to Kelsie Pittman's complete game as a highlight.
By James Kinneen
Hometown Weekly Reporter
With kids playing catch on the side of Claxton Field, others climbing up the giant rock, mask-less people lounging in lawn chairs along right field, people walking their dogs around the parking lot and softball double-header happening on the diamond Saturday morning, here in Needham, the "new normal" is starting to look an awful lot like the old normal.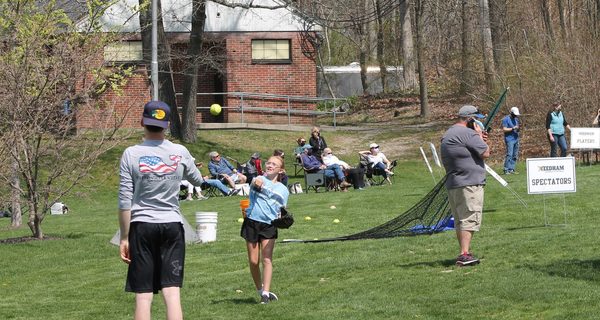 While that might be good news for their fans, it likely won't be much consolation for the Needham under-14 girls softball team that lost to Holbrook, 10-6.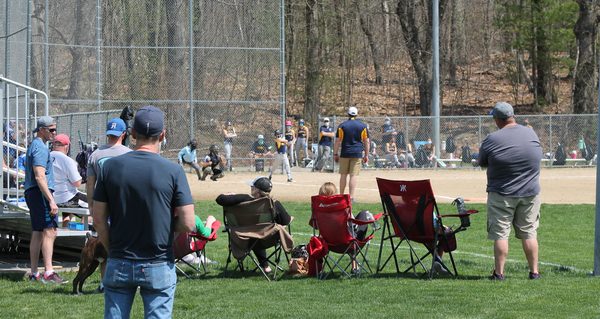 While many players played in summer leagues and Ellie Donahue mentioned doing some work with the high school team, with it being so early in the season, rust was still a big issue for the team. There were some pop flies that weren't handled especially well and some ground balls that were juggled - but considering how much time some of them had been away from the game, Donahue was pleased.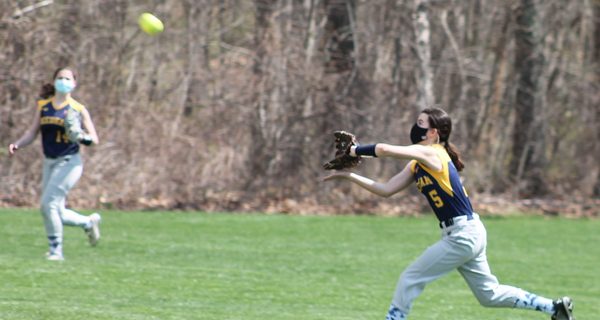 "I think we played hard, and for it being the first game of the season for many of us, I think we played well. I'm excited to go back out there and try to redeem ourselves."
Fortunately, the team had an immediate chance at redemption because they were playing a double-header. Once the first game was over, the team left the field and ate lunch on the grass before moving on to the second matchup. According to Donahue, the tournament was set up so that teams had the option to play a double-header or to play one game with more innings.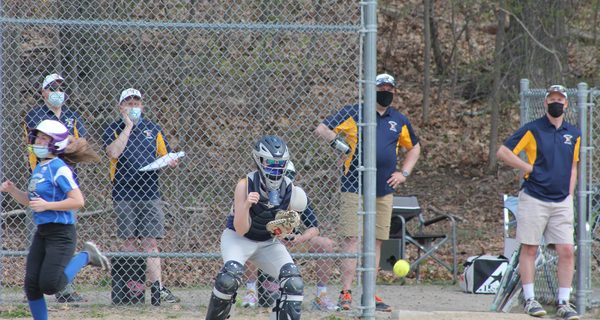 As for the second game, while she applauded her teammates, specifically pitcher Kelsie's ability to pitch a complete game, when pressed on what the team needed to do better in the second matchup (which was far from a softball question, considering how many teammates she had around her) Donahue noted: "I think we just need to work on getting the ball in quicker, and now that we've played this team before, I think we can go in and recognize what they do and don't do well."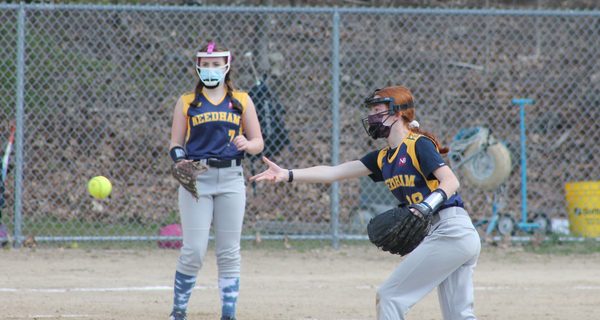 While COVID restrictions around many sports are loosening, such as those allowing more fans being allowed at games, in this league, the rules are actually tightening. While many fans didn't have masks on, last year, fielders didn't wear masks while hitters did. This year, every player requires a mask on. It's a bit of an odd sight, considering the number of unmasked fans, but didn't seem to be bothering any player. And, for that matter, the amount of correct, over-the-nose mask usage was higher than you'd expect.
With vaccinations going up and cases going down across Massachusetts, if you're looking for signs of normalcy, there were plenty of them over the weekend at Claxton Field.