Everyone involved in the car parade said they enjoyed it, and appreciated the town's support.
By James Kinneen
Hometown Weekly Reporter
Last year's car parade for Needham High's graduating seniors was well attended by both students and town residents alike. But it also came at a very unique time for the Needham High seniors - when their final year activities were being cut left and right and without sports, Needhamites had far fewer opportunities to support the students in person than ever before. But any fear that the car parade would somehow be less than it was last year was quickly dispelled as the streets were lined with balloons, signs and people cheering on a large contingent of festive Rocket seniors on Saturday morning.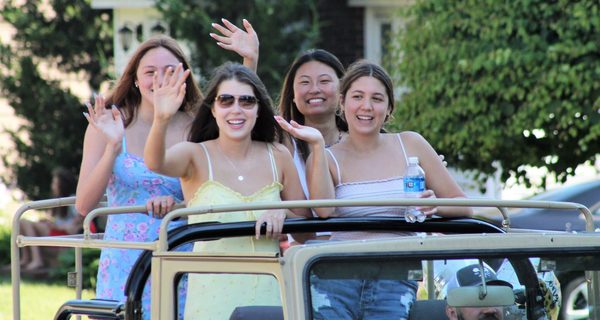 While every car was decorated, some stood out for their festive nature. On top of the many inside jokes written on the cars and the numerous college flags on display, there were kids sitting on top of their cars, cars with giant graduation caps on top, a short bus packed with students, and a gaggle of shirtless bros riding in the back of a pickup truck.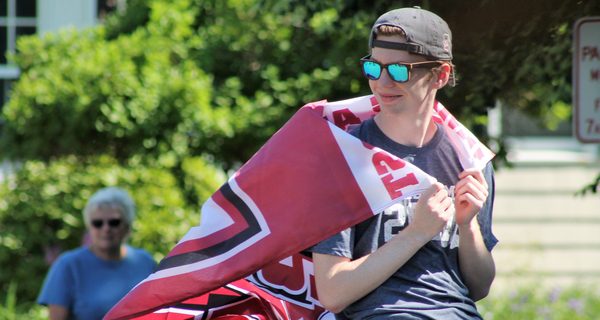 If your car wasn't all that unique, you could always use a prop. Some students threw kids and classmates pieces of candy, another shot overheating parade watchers with a squirt gun, some had cowbells, and a couple others had bubble-shooting guns.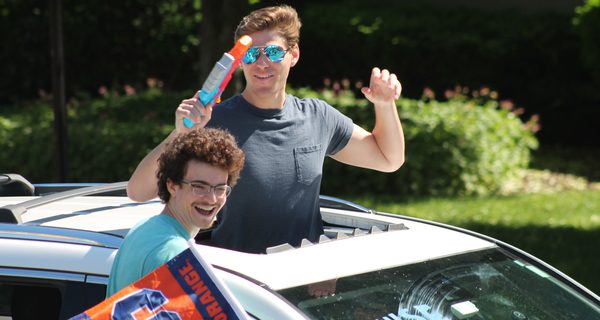 While there was no award for being the most festive or unique car, Gavin Woodman, Jason Silverman and Ryan O'Neill pointed to Mike Berjik's Oldsmobile 442 as their favorite.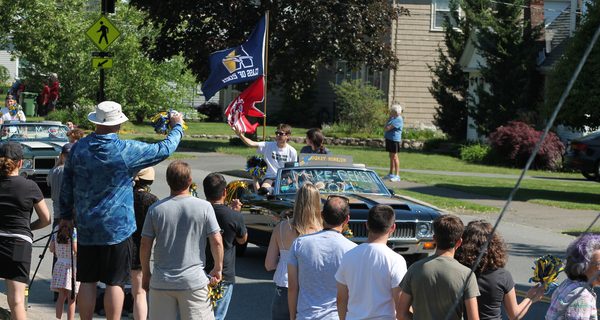 Noting that while they couldn't say it was their favorite senior activity, it was "high up on the list for sure," they also pointed to seeing their teachers right by the high school as the part of Needham they most enjoyed driving by.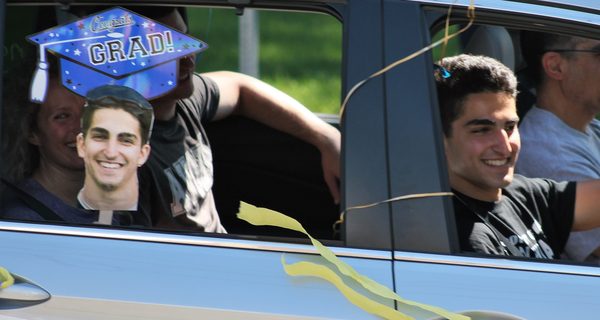 Future Providence College Friar Srimath Maniraja kept it very PC, as in politically correct with his answers, applauding everyone's car rather than pointing out a specific one, and explaining that the entirety of Needham came out in such a strong showing of support that he couldn't choose on area that stood out.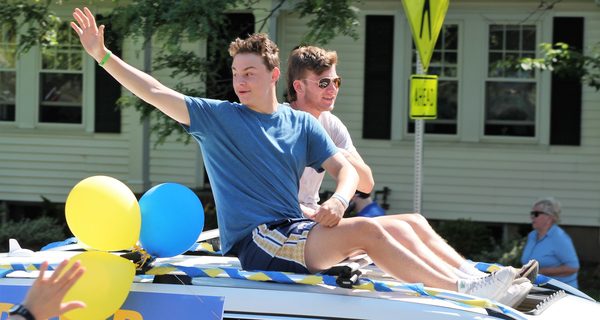 A change in the program to allow the students to see each other's cars before the parade may be in order, because when pressed on what her favorite car was, Maddie Gerber had to admit: "Unfortunately I didn't get to see a ton of cars since I was on the road the whole time, but overall I was really impressed with the level of decorations. It seemed like everybody got into the spirit of the day and all the cars I saw looked very festive."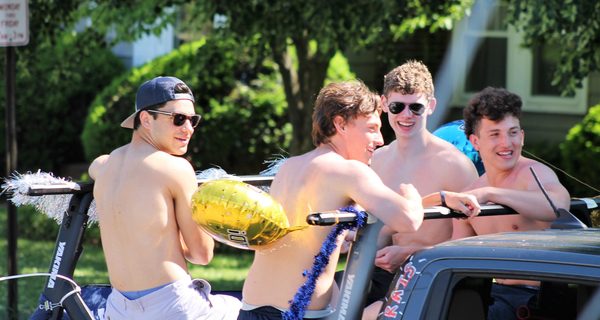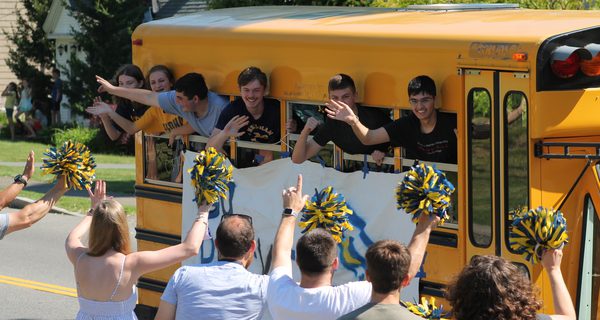 When asked about where she found the most support along the parade route, she said: "Overall the support throughout the route was awesome, but it was fun to see the entire high school volleyball program, girls and boys, all cheering us on in particular. Needham volleyball is such a great program and it's nice to see how involved they are in the community off of the court." She later added: "Obviously, it's nice to celebrate with friends and family at prom and graduation, but this event really got the whole community involved, which was so special."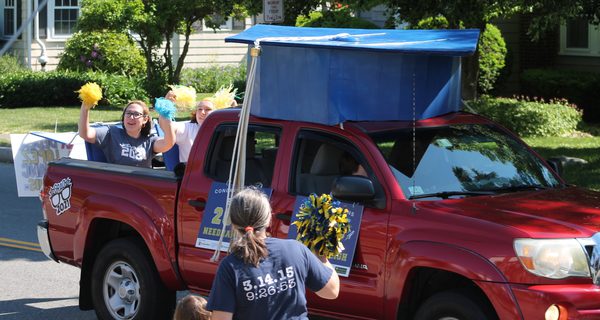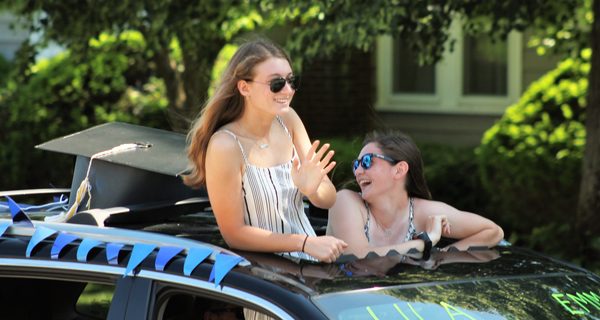 We'll have to see what the creative class of 2022 students can come up with for the car parade next year.