In the sun, Barber Reservation's trails are quite beautiful.
By James Kinneen
Hometown Weekly Reporter
The plan was to go to the Barber Reservation at dusk, find a beaver gnawing on a tree, and snap a front-page-worthy wildlife photograph for Hometown Weekly. If you couldn't tell by the lack of beaver photos on our front page, it didn't quite work out.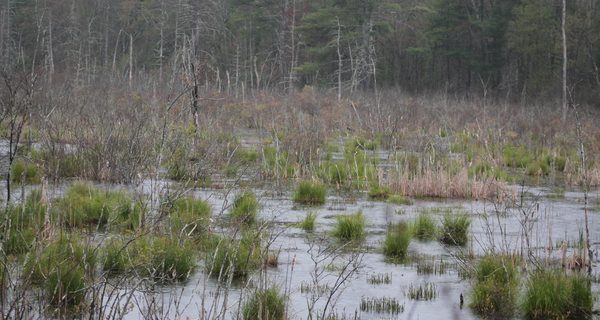 I had gone on a hike at the Rocky Woods in Medfield last year, where I saw both a beaver dam and lodge, but was told they only came out at dusk, so I wouldn't be seeing any actual animals. So, when I heard there was a beaver pond at the Barber Reservation, I figured if I went at dusk on Friday, I could spot one.
The first thing I noticed at Barber Reservation was that the trail map had a list of invasive plant species for which to be on the lookout. While I don't want to downplay the devastating effects invasive plants can have on an ecosystem, it was a little hard to get worked up about the invasive "glossy buckthorn" after reading about the newest invasive species heading to Massachusetts, the "murder hornet."
The ground was lined in horseshoe tracks, and a light rain started making the path muddier. I figured this would make me the only person on the trail, and the likelihood of seeing an animal would be higher. Considering I didn't know there were beavers in Massachusetts until last year, had no idea how much of this pond was accessible, and the only piece of camouflage clothing I own has a cartoon image of John Cena on the front of it, it's hard to believe how confident I was. Maybe too many meals at the Bugaboo Creek Steakhouse had convinced me that life was more fun than it really was.
Still, I was eager to go to the pond, where for the next half hour I saw and heard absolutely nothing.
People love to talk about what job they would do if they went back in time. Why one would need a nine-to-five job when they already know the future, I don't know - but I can confidently cross any form of hunting and tracking off my list. Considering I write for a newspaper, I'm not all that concerned.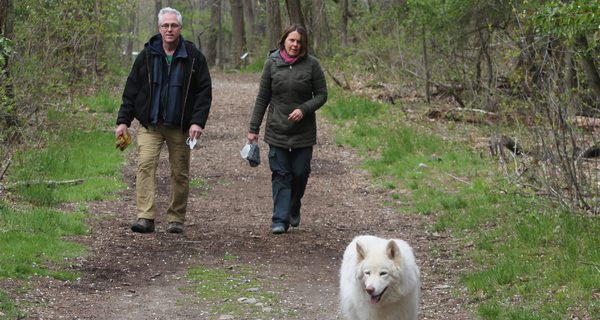 On Saturday, I decided to see what the trail looked like on a sunny afternoon. There were plenty of little things I noticed the second time around - like how many kites had been lost in the trees of the open meadow. I also felt confident enough to go into the giant lean-to someone had constructed using a ton of really large logs. Unfortunately, there was nothing inside of it.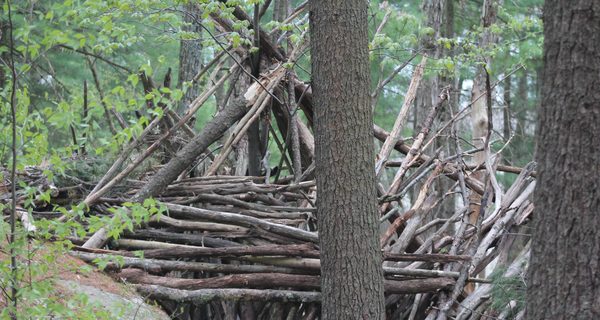 But this time, there were people.
Kids on bikes and families walking dogs littered the trail, joking and laughing. If they were unaffected by the lack of wildlife sightings in this beautiful green space, I should be too.