This little girl enjoyed the touch a tractor event during Fall Fun on the Farm.
By James Kinneen
Hometown Weekly Reporter
Normally, Dover's Powisett Farm hosts two giant festivals: one in the fall and one in the spring. However, when COVID-19 hit and giant gatherings were not just discouraged but often banned, the farm had to adjust and come up with a new way to celebrate the seasons. For the fall, the farm developed Fall Fun on the Farm, a multiple weekend celebration that features food, farm animals, live music and more.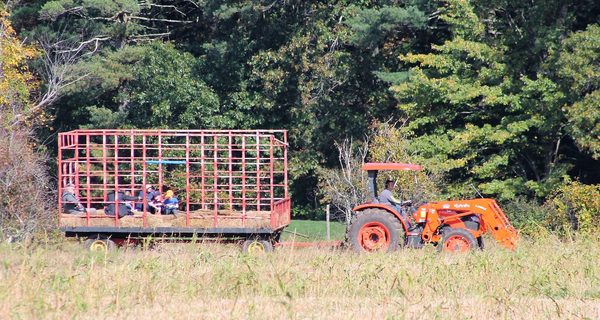 "We would normally hold a fall festival and a spring festival every year, but because of COVID, we had to adapt, and now we've created this," Jamie Picard explained. "It happens every weekend starting in September and going until the end of October, every Saturday and Sunday. There are three time slots: 12:30-1:30, 1:30-3, and then 3 to 4:30. We have our hayride going continuously, live music, a hay climbing tower, touch a tractor, our barnyard animals are out for people to visit, and we have both a scavenger hunt and a story walk. We try to partner with local breweries and do a lot of farm fresh veggies and pizza. And then we also have our farm stand that's open."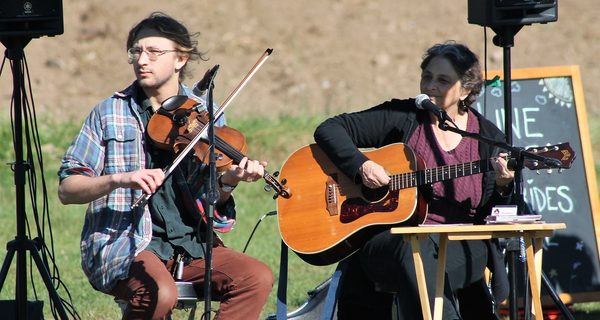 Picard explained the event came about last year, when the farm needed to adapt to COVID restrictions. Organizers figured it was an event they could safely run in small numbers that still allowed people to celebrate the fall.
Picard explained that while the event has been a hit, there will likely go back to the two larger festivals in the future, because people miss being in the larger group.
One thing the new system does that the large events don't, though, is give the same families something to do every weekend. When pressed on whether the larger event attracted more people or the sum of weekend goers was larger in total, she noted that while it was about the same, she had noticed lots of repeat families.
"I feel like its probably exactly the same, it's just that we have a lot of repeating families each weekend. I have found a lot of families appreciate that they can come back every weekend to enjoy Fall Fun on Farm instead of just having that one weekend. So, I do see a lot of nice feedback from families saying they enjoy being able to come back multiple weekends."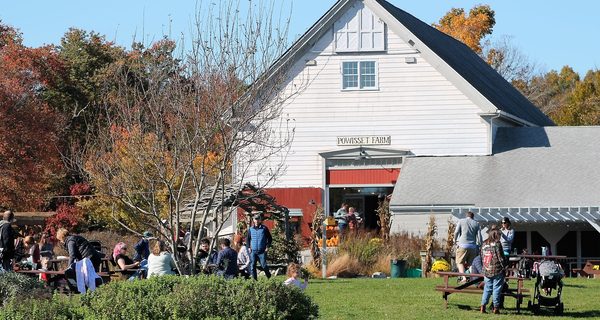 The money from the event goes back to the farm to fund its activities, as it's a non-profit. These days, Powisett Farm is working on building a new roof for its pizza oven, which is used frequently to hold coking classes. The farm also has a number of other indoor cooking classes that are still running.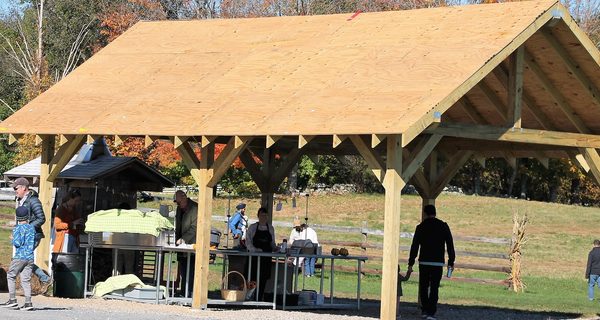 "We have adult cooking classes every Thursday, and then every other Wednesday we're dong children's cooking classes. We're also doing after-school programs for children and we're doing our hay bale tree lighting this year on December 4th."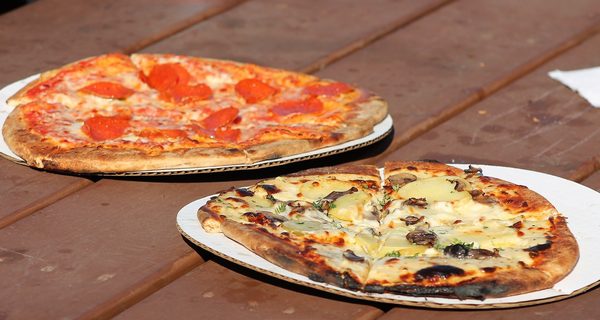 Picard also wanted people to know that while they can register and come to next weekend's Fall Fun on the Farm, though she also pointed out Boo in the Barnyard, which is more kid-centric than the weekend events.