Sergeant First Class Rambo Tran talks about his time in the military, which included being deployed as part of Operation Iraqi Freedom.
By James Kinneen
Hometown Weekly Reporter
This year's Memorial Day exercises were supposed to take place on the Dover Town House lawn, but pouring rain forced the commemoration to move into the American Legion across the street. While this meant fewer people (one of the day's speakers, Rambo Tran, explained he planned on bringing his small child to the ceremony before it was moved inside), Dover's police and firefighters, military veterans, and the Dover community as a whole were well represented.
At the beginning of the ceremony, it was pointed out that two chairs in front of the podium would remain empty, and that audience members were to say a silent prayer for the two people they represented. Those chairs symbolized Ed Jordan, a World War II veteran who was supposed to be the grand marshal last year, but passed away just before the service would have been held. Before his passing, Ed was the oldest living member of the American Legion. The other chair, and the other gentleman for whom a silent prayer was said, was Vietnam War veteran Jay Sullivan. Jay served on the Memorial Committee for years and was known for his long talks that he'd have to be nudged to wrap up.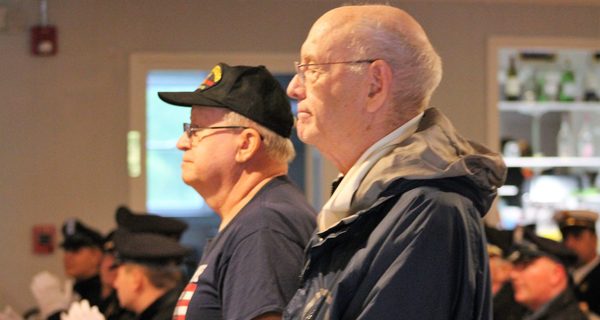 After Reverend Peter DiSanto's prayer, the gathered group was led in the Pledge of Allegiance, then guest speaker Sergeant First Class Rambo Tran of the US Army was introduced. Tran's speech first acknowledged the elephant in the room: yes, his real name is Rambo. His father, to whom Tran would donate seventy percent of his kidney, named him Rambo after the "First Blood" protagonist and "surprise, surprise," Tran explained, "I joined the Army."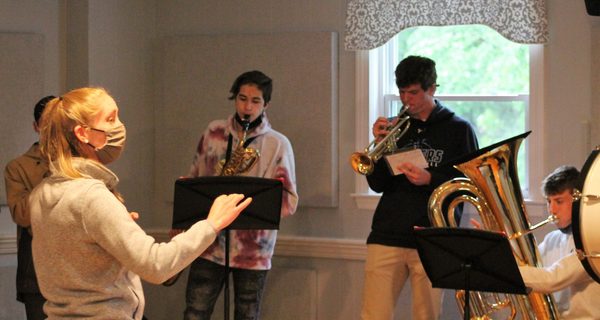 Tran, who is new to Dover after spending lots of time in North Carolina, explained how whenever someone tells him "thank you for your service," he responds, "you were worth it." Tran talked about being eighteen years old and going to his first field battle service, before reading "It is the Soldier" by Charles M. Province. It proclaims: "It is the soldier, not the minister/Who has given us freedom of religion," and continues to utilize the same refrain of "it is the soldier, not the," inserting reporter, poet, campus organizer, lawyer and politician as it lists the treasured liberties we enjoy as Americans.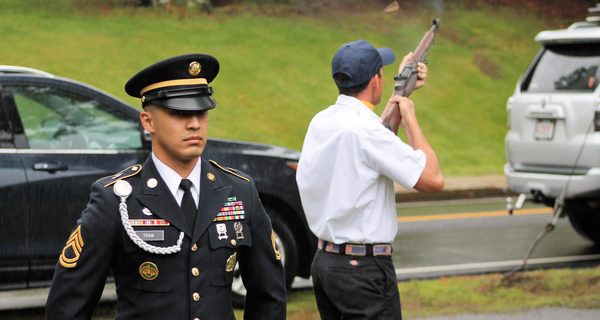 The Dover-Sherborn High School Band played "A Patriotic Salute" before, as was originally Jay Sullivan's idea, the military veterans in the crowd stood to be acknowledged. "Taps" was played and the flag raised outside, before the group headed back indoors to wrap up the ceremony.