The temporary E. coli issue has cleared, but swimming at Farm Pond is now done at your own risk with the lifeguards gone.
By James Kinneen
Hometown Weekly Reporter
Because of COVID-19 and the accompanying lockdowns, many of the traditional signs that summer is over aren't happening. The Little League World Series and NFL preseasons were both cancelled, school shopping isn't especially important when kids are only going to school a couple days a week, and state quarantine rules have effectively killed off the clichéd end-of-summer road trip.
But for the residents of Sherborn there is still one surefire sign that unfortunately, summer has come to an end. Farm Pond Beach has sent its lifeguards back to college and is no longer taking reservations. Technically, the beach is closed. But there are still people working the gates to check stickers and boat permits, and while you're swimming at your own risk, you can still swim. Usually.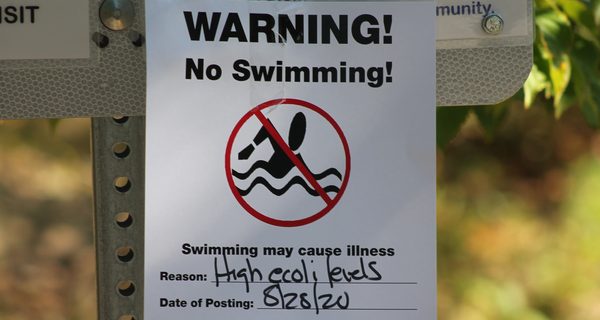 The pond had been dealing with an outbreak of E. coli has shut down swimming when a recent storm pushed goose feces into the water. On Friday afternoon, however, there were still people at the beach. Boaters were still boating and fishing, and although the police tape was in disarray, the social distancing guides were still there for anyone that wanted to lie in the sand. Even the lifeguard chairs were being used as photo booths for a couple of teenagers. But while there will still be people there, Farm Pond Beach has effectively shut down for the season.
While there's not much happening at Farm Pond Beach now, there was a lot of activity there this summer. From the socially distanced sandcastle contest to the sheer number of people who opted for outdoor activities rather than indoor ones, the beach got good use during what will likely be known as the summer of COVID.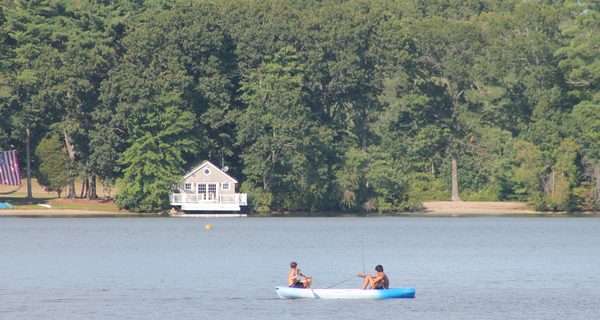 Jeanne Guthrie felt that all things considered, the summer went well.
"Considering what we had to deal with, I think overall the summer went smoothly. The Board of Health and the COVID team helped put together a plan of social distancing on the pond that may not have looked good, but worked really well!" explained Guthrie. "Kristina Gallant, who works for Recreation Commission, was extremely helpful in setting up the Recreation website so that people could make 'reservations' for the use of the blocks/grids that we marked out. The staff we hired this year was amazing and worked hard all summer, and our residents were understanding and responsible. We may have been the first beach to open in the area, and that is because we had a tremendous amount of support from everyone involved."
Hopefully, next summer, there won't be any viruses to deal with. But if there is either a new wave of COVID-19 or a new virus, Sherborn will at least have some proven strategies they've developed for Farm Pond Beach. While she acknowledged things went well enough that she wouldn't have made any huge changes knowing what she knows now, Guthrie did note how a simple change aided them in dealing with beach reservations.
"As far as COVID goes," she said, "I'm not sure if there was anything that stands out that we would have changed. As far as the season went, I think one thing we would have changed and put in place at the beginning was the way we handled the 'reservations.' We started out the season with all 19 blocks available for a reservation, and the timeframe was 3 hours. Mid-way through, we changed it to 10 blocks could be reserved, and the rest were first-come first-served, and the time frame went from three hours to two hours, so we were able to add another session. That made it easier for everyone to be able to come to the beach."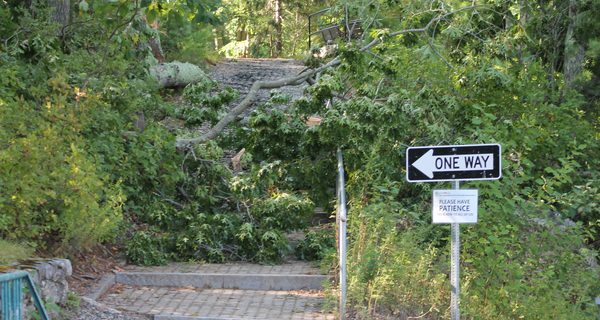 The beaches clearing is a sure sign that this incredibly unique season is over. But with creativity, flexibility and hard work, Sherborn managed to salvage the summer of COVID at Farm Pond Beach.