Elm Bank's famous goddess statues got a deep cleaning this year, performed by the same man that originally restored them.
By James Kinneen
Hometown Weekly Reporter
The Gardens at Elm Bank, which sit on the Dover border, opened for the season on April 1 - like last year, a bit earlier because so many people wanted somewhere spacious, outdoors, and beautiful to fight off COVID-lockdown-induced cabin fever. While the majority of flowers won't bloom for another couple of weeks, the grounds were teeming with signs of activity about the programs that would be returning - and the new ones that will soon debut.
The returning programs include children's educational programs (three mornings a week) and Music in the Gardens, a series of concerts from opera to jazz and rock 'n roll. Director of Development Elaine Lawrence said guests were so happy to hear live music, and that the grass in the Maple Grove garden, where the concerts were held, was cut in a checkerboard pattern to show where people could sit in order to maintain six feet of social distancing. This year, there are already ten concerts booked. Weddings will resume; last year, COVID rules limited the number of people that could be present so much so that once couples factored in the number of caterers, bartenders and DJs, many felt there would not be enough room for guests. As a result, a very small number of weddings were held. This year, weddings at the gardens will allow more guests, and the receptions will return to the Hunnewell Building.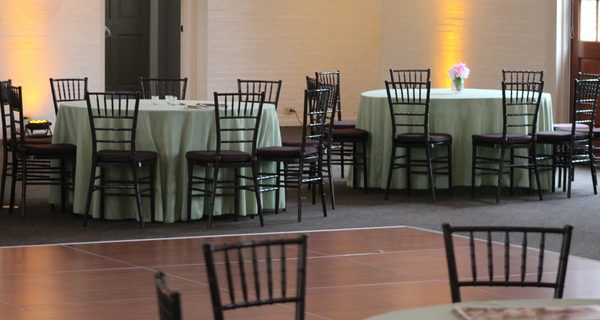 As for kids, there are some new attractions both being built and being planned. One of those is a grass maze for them to walk through, while the other is "Ribbit the Exhibit," an art installation which consists of "23 adorable, life sized frogs made of copper that will be placed around the garden starting on May 26."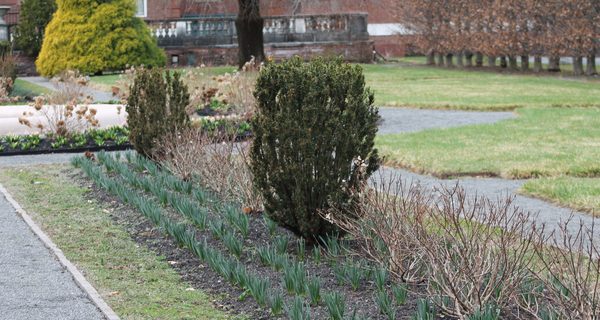 One thing that isn't new - though they might look like they are - are the famous goddess statues. They were thoroughly cleaned by the same man who restored them when they were first placed at Elm Bank over two decades ago. The man was happy to do the work, and touched that they reached out to him to do it.
While COVID has limited Elm Bank's crowds, it did boost membership. Lawrence noted that there were many new members last year, as outdoor activities developed a new level of importance. So, while even before the famous flowers start to bloom, the vines begin to weave their way up their posts, and the koi fish may still be hiding under the fountain's rocks, the Gardens at Elm Bank might not need a sales pitch. But when pressed for one, Lawrence was happy to oblige.
"We are local. We are beautiful, and we offer a safe, really attractive, hidden gem of a place. We're open. Come visit us."
For more information visit www.masshort.org.