Medfielder Lindsay Brown is helping drive the William Smith College Herons to their best start, ever.
William Smith College ice hockey is off to its best start in program history. The Herons are 10-0-0 overall and 8-0-0 in United Collegiate Hockey Conference play. They enter the winter break on top of the conference standings. William Smith is one of two undefeated teams remaining in the nation.
Senior forward Lindsay Brown has played in eight games this season. She has two goals and three assists for five points. Brown had a season-high three points in a 6-0 win over Lebanon Valley on Nov. 18. She had a shorthanded goal in the victory. Brown has played in 80 games in her career, compiling 15 goals and 18 assists for 33 points.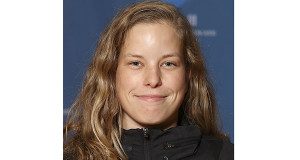 The Herons are ranked among the nation's best in scoring offense (2nd, 5.30 g/gm), scoring defense (3rd, 0.80 g/gm), penalty kill (5th, 95.6%) and power play (12th, 10.4%). William Smith will be back in action Dec. 29-30 when it takes on Amherst in Amherst, Mass. With a win or a tie, the Herons will match their longest undefeated streak in program history.