DS head girls varsity soccer coach Evren Gunduz took to Twitter this past week with a video showing ways soccer players can stay active from home during quarantine. Photos by Dover-Sherborn Athletics.
Reigning champions of Division III South, Dover-Sherborn girls varsity soccer has been one of the premiere programs in the state in recent years.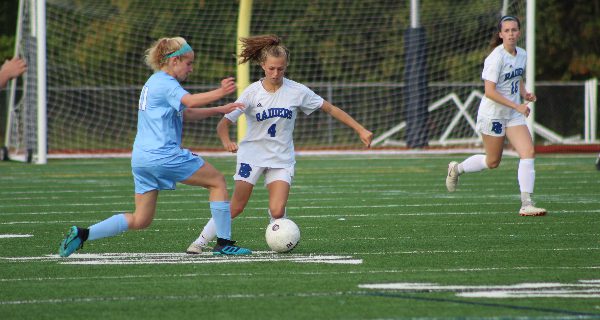 With the COVID-19 pandemic forcing everyone into isolation, Dover-Sherborn varsity girls soccer head coach Evren Gunduz took matters into his own hands on April 27 to encourage athletes to stay active from home.
Gunduz made a 48-second video that was posted to the Dover-Sherborn Athletics Twitter account which showed him doing simple drills that anybody can do from home to help keep their soccer skills sharp.