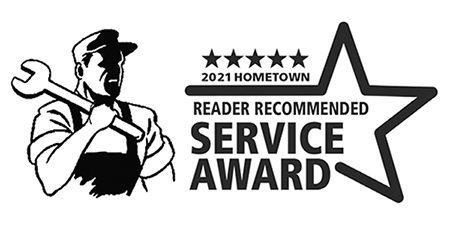 Hometown Weekly is proud to announce its upcoming Service Awards. From carpentry to window treatments and everything in between, MetroWest is full of five-star service providers, and we want to let our communities know who they are. But before we can do that, we need help from you, the readers. Nominate your favorite local service provider with the ballot provided in the Hometown Weekly Newspaper's classified section, or emailing the address below.  Be sure to include your service provider's name, business, a phone number they can be reach at, and a brief description on why you feel your service provider should be nominated. Qualified nominees will be be contacted and recognized in our special Hometown Weekly Service Award Special Section to be printed in early 2021.
Email your Nomination Here  (serviceaward@hometownweekly.net)
Don't delay. Nominate your favorite service provider for the Hometown
Weekly Service Award.  Nominations must be received by January 24, 2021
All nominations must be submitted by January 24, 2021. All nominations will be considered, but only qualifying service providers will be awarded and announced in our upcoming Service Award Special. Contact the Hometown Weekly Newspapers for details.