By Alex Oliveira
Hometown Weekly Reporter
A young jazz musician from Needham, James Fernando, has just released a piano and electronic based album, titled "The Lonely Sailor." Raised largely in Needham and a 2014 graduate Needham High School and Berklee College of Music, Fernando now plays professional piano out of Washington, D.C.
Fernando has previously released a collaborative album with Toronto-based composer Mingjia Chen, titled "Extended Layover"; "The Lonely Sailor" is his first solo effort. Though there are no lyrics in the music, the songs follow the emotional journey of a sailor embarking upon a solo trip to sea. The music begins with purely piano-based melodies. As the album progresses, electronic elements seep their way into the music, fully replacing the acoustic piano by the end of the album. This shift is meant to represent the development of the sailor throughout his journey.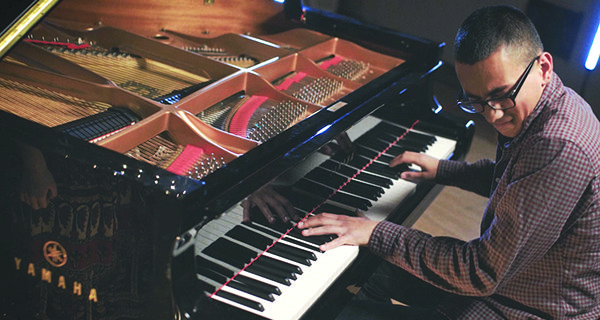 "It starts off in this completely acoustic place at the beginning of this character's journey," remarked Fernando. "And as the story progresses and the landscape around him changes, so does the soundscape. You can feel the development from this acoustic place to this electronic place, and the journey of the sailor through that change."
Fernando started playing piano at five years old after his mother signed him up for lessons. He knew almost immediately that music would be his life.
"I remember being in middle school and being pretty sure I was going to do this for my life. I always loved it so much, I was good at it, and I loved to work on it. I loved the process of getting better. I very much did not feel that way doing the algebra."
Since his graduation from Berklee College of Music, Fernando describes himself as a "working musician," playing the likes of weddings and cocktail hours at clubs and restaurants, along with teaching lessons. He hopes that the release of his solo album will be a first step in his own journey to become an artist.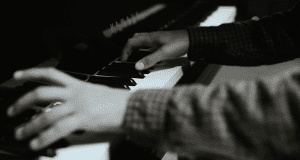 "The Lonely Sailor" is certainly a step in that direction, and Fernando acknowledges that the themes it explores are a reflection of the journey on which he is embarking.
How does one's quest for what they want change them? And as the last song on the album asks, can one ever get to "Where the Grass is Greener"?
Fernando's music can be bought and found anywhere music is streamed.