Bob Dermody noted this holiday season the NCC delivered more food than ever before.
By James Kinneen
Hometown Weekly Reporter
Last March, the Needham Community Council planned on celebrating its 90th anniversary with a historical exhibition at the Needham History Center & Museum. Unfortunately, when COVID-19 hit, that plan had to be scrapped and a new celebration had to be planned. That celebration took the form of a Zoom party on Thursday night, which the council deemed its "Celebration v2.0" in honor of "90 years+1."
The celebration started with a slideshow of the council's most recent year, set to Louis Armstrong's "What a Wonderful World." Overlayed on the images were messages about what the council had done to both adapt and help Needham with COVID.
"We began the year planning on celebrating our 90th anniversary, then Covid happened and everything changed," it read. "We all learned what Zoom is and changed how we do everything. While we closed the thrift shop and paused our volunteer program, we kept the food coming! Toilet paper became scarce, and masks became a thing, but our community really stepped up to help their neighbors. The Front Porch Project became national news! Our food partners helped us keep our shelves stocked with fresh produce and abundant food. So many boxes of food that we needed a new freezer. We wished a happy retirement to some loyal staff and welcomed new team members. Our thrift shop moved outdoors, and we began accepting donations. Our medical loan program restarted, and we created new programs like Tablets and Tutors. The Ride for Food went virtual and even Cars for Calcium went remote. We are feeling the love of our community with gifts both big and small and the letters of gratitude are pouring in. With community support we also helped local restaurants and businesses. Back to school looked different as did our Thanksgiving distribution, but we made sure everyone in Needham had a Thanksgiving dinner. As we close out the year with our holiday gifts program, we want to say thank you. We are proud to be a part of this home we call Needham."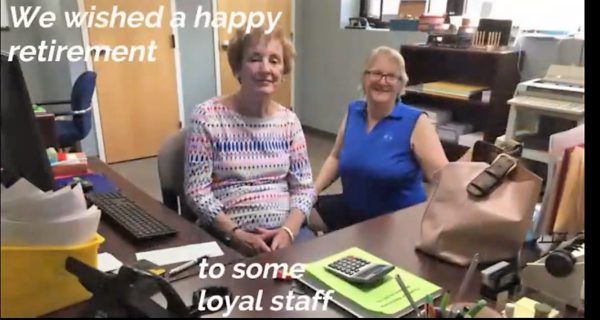 While the slideshow of this year showed that a decade's worth of adaptation and activities had taken place over the course of one year, Lynn Alberding next introduced a slideshow that showed the history of the Needham Community Council. Highlights included its founding in 1930, supporting the troops during World War II, the first community Thanksgiving dinner in 1974, the $120,000 purchase of 51 Lincoln Street, and the shifting of the literacy program to include ESL in the late 90s.
One of the historical moments featured in the slideshow was the 1940 hire of Frances Dermody as the first executive secretary, a moment which transitioned nicely to some words from the Council's president, her grandson, Robert Dermody.
Dermody noted that the Council never closed during the pandemic, which "certainly reminded us that our mission is more critical than ever," and that it had delivered more food during the holidays than ever before. He also applauded the community, explaining that even though events like the Ride for Food moved to a virtual format, it still raised $130,000.    
While Dermody certainly showed his appreciation to the community, his kindest words were reserved for those council members and volunteers who opted for retirement, including Eileen Kleiman, whose "ELL Cooking classes were legendary," and Priscilla Dasse, about whom he declared "whatever needed to be done, Priscilla would help out." Dermody also heaped praise on Debbie Winnick and Barbara Ryan for their spirit and accomplishments.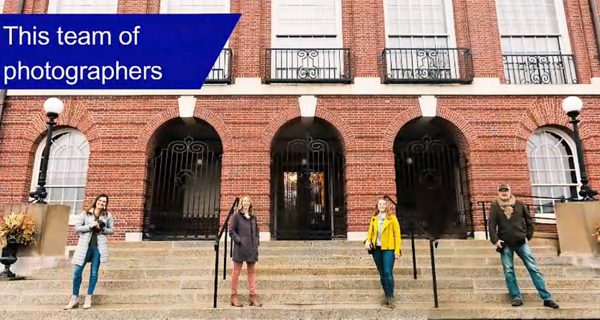 The Stephanie J. Kalin Distinguished Service Award, the NCC's highest honor, was awarded to the Front Porch Project, and a slideshow of their photographs was played in honor of the $50,000 they raised for Needham, and the $3m the project raised worldwide. While praise was heaped on the project, one of its founders, Cara Soulia, heaped praise right back on the Needham Community Council in her acceptance speech, noting when they started the project "it was undeniable we'd be asking neighbors to support your unbelievable organization."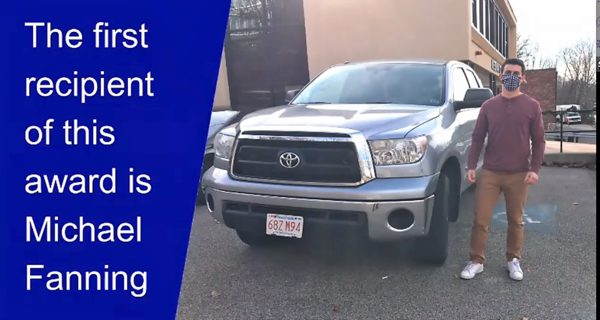 This year, the NCC created a new award: The Margie Margolis Youth Service Award, which was presented to Michael Fanning, who used his pickup truck to trade dump runs for food donations, and raising over $3,000 for the food pantry in the process.
With ninety (plus one) years of service behind it, the Needham Community Council has proven, from World War II to COVID-19, they will be there to help their neighbors. On Thursday night, they celebrated their accomplishments. On Friday, they got right back to work.