[ccfic caption-text format="plaintext"]
By Amelia Tarallo
Hometown Weekly Staff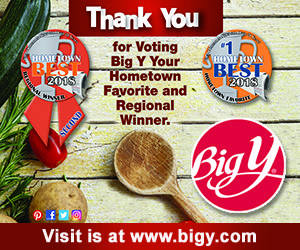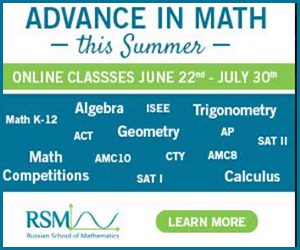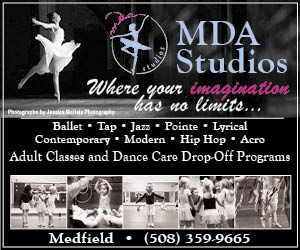 A child's mind is a thing of wonder. Nobody ever truly knows what children will imagine. On Tuesday, July 23, kids in the Medfield Library spent an hour playing ImagArena and tested the limits of their imagination.
Before the session began, kids played a mini game by looking at a screen and guessing what certain shapes were molding into. "Think whatever you want to think," said one the kids, foreshadowing the unbridled creativity to come.
With each round of ImagArena, the kids were given a mystery box to work on individually or as part of a team. During each round, the box contained a number of parts and a combination of colors. Participants were then tasked with creating something using these parts in three minutes or less.
Using Lego-like building blocks, the kids had only a couple of minutes to make their first structure. One child made an elevator. Another created a movable battleship - "He's really into World War II history," his mom explained. After everyone shared what they made, all of the blocks were placed back in their boxes and collected.
With their feet wet, the kids were ready to jump into the next few rounds of the game. The next box contained links. "I'm building a necklace," explained one girl, showing off her unfinished product.
"I made eye glasses that turn into handcuffs," said another, showing how her eyeglasses could quickly transform.
For the next round, the kids were asked to get into teams of two or three. "What? How's that going to work?" asked one kid, who had clearly enjoyed working independently the last few rounds.
Like during previous rounds, kids received their new boxes and gently shook them, trying to figure out what was inside. Opening the box, the kids realized that this round involved some new pieces: long wood pieces, a bit shorter than a standard ruler, and some orange pieces. With time ticking by, the kids got to work. "We made a bed," said one group. Another group made a tower.
During one of the next rounds, kids were given a box with two parts and three different colors.
"We made a triangle castle," said the representative of one group. The castle came with a roof made of clicked-together flat pieces.
The next few rounds had the kids working in teams before switching back to working independently. One round had kids clicking together cylindrical shaped blocks. "I created a lollipop and it's the best thing I've ever tasted," said Amelie, age 7.
All good things must come to an end, though, and by the end of the event, the kids were all somewhat sad that ImagArena had finished. Before they left, however, they got a chance to see a slideshow and share the creations they had made during the different rounds. Each group happily claimed their inventions, shouting out when theirs came on screen. The exercise gave kids the chance to stretch their creative muscles - and a chance for parents to see just how clever their children are when it comes imagining.