[ccfic caption-text format="plaintext"]
By Laura Drinan
Hometown Weekly Reporter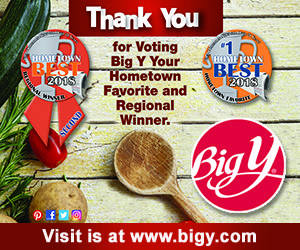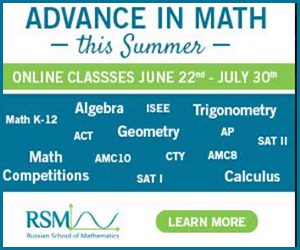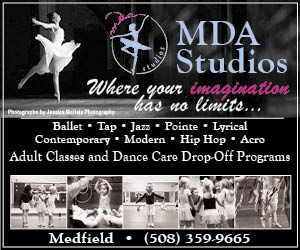 For the first time ever, Medfield High School hosted an a cappella night with performances from neighboring towns and schools. The evening concert highlighted students' love of singing and passion for music, while giving the opportunities for local vocalists to come together in a supportive environment.
With all proceeds from the event going back into the Medfield's music program, local a cappella enthusiasts cleared their calendar for the evening of January 16 to be at the high school's auditorium.
"They [the students] attended an a cappella night in another town last year and afterwards, the choral director immediately started talking about how she'd like to do it this year, and that's how it came together. It was her idea, but we're excited to do it, too," said Lynne Clifford, co-president of the Medfield Music Association.
"I think it's really exciting," she said. "This is the first time we did this, so we had no idea what the response would be, and it was outstanding. The kids are thrilled, I don't think they could have hoped for more."
Medfield High students Jacq Shortsleeve and Anna DeBettencourt acted as a show's emcees for the evening, introducing each performance and sharing fun facts about the a cappella groups.
Westwood High School's decade-old a cappella group, Passing Notes, kicked off the evening with "Santa Claus is Comin' to Town," joking that they are already excitedly counting down for the start of the next holiday season. In keeping with an upbeat spirit, the vocalists also performed Katy Perry's "Firework," with solos from Lauren Cotter and Chloe Goodman.
Dover-Sherborn's DS Al Coda also came to the stage, slowing things down with their performance of "Take Me Home." The completely student-run a cappella group turned the notch back up, though, with Taylor Swift's "Shake It Off," before turning the microphone to the Montrose School's Treblemakers.
The Treblemakers, a 16-member, audition-only group, performed "Sight," with a solo from Emily Nelson, to keep the memory of a deceased classmate alive. Olivia Hastie soloed for the student-run group's performance of Coldplay's "Viva La Vida," their favorite song to perform.
The youngest performers of the evening were up next. Medfield's Blake Middle School a cappella group sang "Best Day of my Life," originally performed by American Authors, wearing matching blue shirts.
Trills 'n Chills, the a cappella group from Eva Kendrick's Voice Studio, followed Blake Middle School's performance with "Holding Out for a Hero," featuring the voice of Emily Rosecrans, and an "Unchained" medley – a mashup of studio hit songs, like Adele's "Someone Like You," Lady Gaga's "Paparazzi," Avril Lavigne's "Complicated," and Kelly Clarkson's "Stronger."
The entirely student-run a cappella group from Walpole High School, the Rebel Clefs, performed just one song: Elvis' "Can't Help Falling in Love" before Medfield High School's very own MHSound took the stage.
The group, which stemmed two years ago from several members of jazz band, featured soloists Maria Nefus, Zoey Pollard, Alana Potts, Michael Koellner, and Marcus D'Angelo on "Sing!" before Nicole Mulready performed with D'Angelo on "Hall of Fame." The group, which received overwhelming applause from its peers, finished their performance with Michael Jackson's "Man in the Mirror," featuring Matthew McGrory and Mulready.
Medfield High's a cappella night also featured a performance from IC Voicestream, one of the a cappella groups from Ithaca College. The students traveled to Medfield to perform, inspiring the students to continue their musical careers throughout college.
With such a variety of songs and voices contributing to the evening, Medfield High School could confidently say that their first a cappella night was a success.