The Koo family's mad scientist costumes took home the best family/group top prize.
By James Kinneen
Hometown Weekly Reporter
Whether towns were intentionally looking to limit the number of trick-or-treaters or not, due to fears of contracting or giving the COVID-19 virus, fewer people went out on Halloween this year than ever before. As a result, many kids didn't get to show off their costumes outside of their families and social media circles. To remedy this situation, Dover Parks and Recreation held a virtual costume contest for kids and families on Facebook, and declared winners in a couple different categories.
Nicole DiCicco explained that while there would be medals given to the winners, the real purpose of the contest was to give kids an outlet to show off their costumes.
"For this, we actually were trying to think of doing something - obviously being virtual - where kids could still be excited about wearing their costumes. They can show them off, possibly to an even larger crowd than they could if they were trick-or-treating, and we can just try to keep the excitement of Halloween, because the best part is picking out what to wear. The candy is great, but you can get candy anytime - the costume is really what we wanted to focus on. So, we wanted to give kids a reason to dress up an extra time and get them online and share with everybody."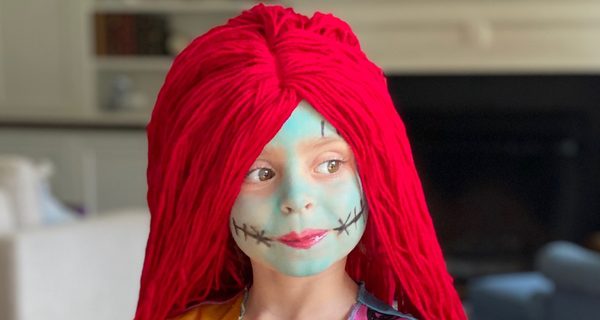 Trick-or-treating wasn't banned in Dover - there were simply recommendations put out by the Board of Health to encourage doing it in a responsible manner - but the town did lose Powisett Farm's Boo in the Barnyard event. To try and make up for that, Parks and Recreation added a pumpkin decorating event and the contest, which DiCicco noted required far less preparation and work from their end than most events.  
"In the past, we've worked with Powisett Farm on a Boo in the Barnyard event. We added a pumpkin decorating event to try to do something for Halloween. Instead of the barnyard with animals and farm stuff, we figured we'd decorate pumpkins. We heard kids in our program saying they were sad they weren't going to be able to show everybody their costumes, so it seemed like an easy thing for us to do. It doesn't take a lot of preparation or work to pull together, we don't need a lot of staff for it, so all the normal things we would consider when running a program, we didn't need for this one. So, it just seemed like a no brainer. Kids and families have fun and it's offered for no cost, no fee, and no registration info. It's just sending an email."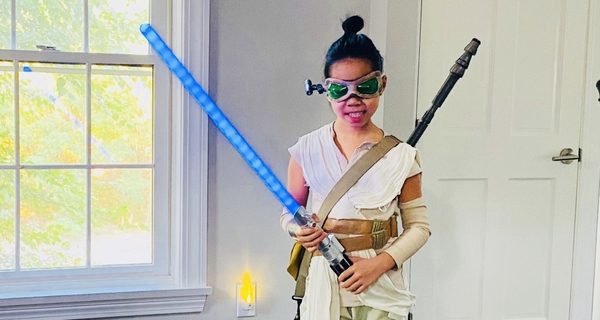 There weren't really any rules, and unlike in-person costume contests, the ability to take your photographs in front of a unique background provided an opportunity for further creativity. Six judges (including me) ranked their top three choices in the pre-K to first grade, second to fourth grades, and fifth to eighth grade categories, and the family/group section.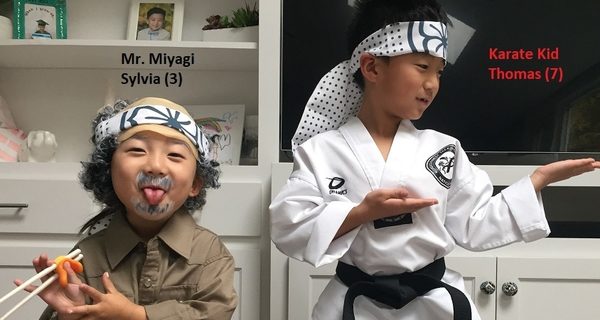 There were some patterns that emerged among the costumes. "Star Wars" was huge, with fifth to eight grade winner Madison W. dressed as Rey, two family groups dressed as a bunch of different Star Wars characters, and one Baby Yoda and one Darth Maul doing battle in the second to fourth grade categories. Superheroes were another trend, with a Superman, a Green Lantern, and a Flash all represented. One child's Jason Voorhees costume was hilarious in that it was tiny, but still looked exactly like the large and scary version - like the 80s slasher version of a miniature Doberman pinscher.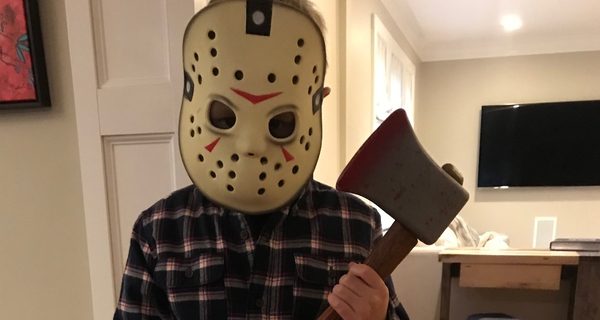 But that 80s screen legend was nothing compared to the adorable little Mr. Miyagi, whose parents deserve credit for raising the next generation right by not acknowledging the Jaden Smith remake of the classic film. But if you wanted to win the contest in some of the more loaded categories, you had to be original, like the Koo family's Best Group/Family-winning mad scientists, which featured their kids' heads in jars; or 2-4th grade winner Eli C's washing machine with a clothesbasket on top of it and a Tide bottle to the right of it.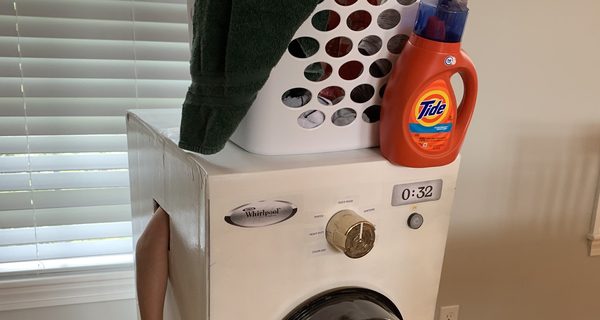 While COVID will hopefully be gone next year, it would be nice if the digital contest could remain. Given how little work it required to organize, maybe it could even be expanded to include high school kids and adults without children.   
"It's a fun and easy way for kids to show off their costumes in a year when a lot of them won't be going out," DiCicco explained, summing up the event. "We're just trying to make the best of Halloween in Dover."